Adele Confirms Glastonbury Headlining Slot
Entertainment
| |
Advertisement
After revealing she will hit the Pyramid Stage this summer, she joked to the audience, "Don't tell anyone I told you. I think it's a secret!" Glastonbury officials subsequently announced the big gig on the event's official Twitter page. "What a great honor it is to have the wonderful Adele confirmed for this year's Saturday night headline spot on the Pyramid Stage!" wrote festival organiser Emily Eavis, daughter of Glastonbury founder Michael Eavis. Adele joins Muse and Coldplay at the top of the 2016 bill, with Chris Martin's band closing the festivities on June 26. Eavis previously hinted at Adele's booking earlier this month, admitting she'd love the singer to appear. "We (Glastonbury's organizers) love Adele," Eavis said. "She's an incredible artist and brilliantly honest and funny and real and that's what everybody loves about her… It would be great to get to get her." Adele herself teased fans about visiting Glastonbury during another of her London shows on Tuesday, when the pop star revealed she is planning to take her son Angelo to the festival in Somerset, England, but enjoy the music simply as a member of the audience. However, she claimed the pair would be easy to spot, as they'll be dressed up as characters from Disney hit
Frozen
. "Me doing Glasto?" she said of performing at the huge event. "I would s**t myself. Best stay away from there!" She then added, "I will be there because I go every year. I'll be dressed as Elsa and my kid will be Olaf." The festival runs from June 22 to 26.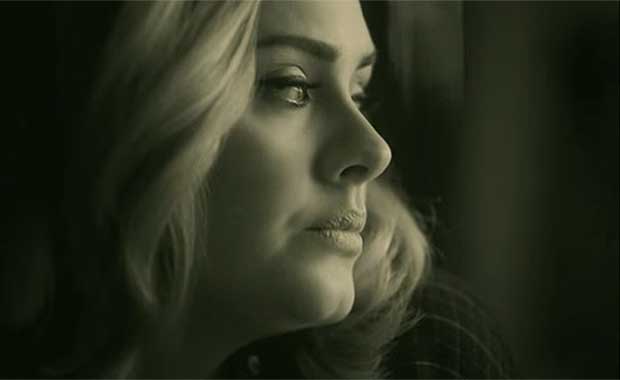 Adele Fans Reveal Heartwarming Confessions Of Why They Love Her
When Adele premiered the new single for her forthcoming album 25 last month, the song sent shockwaves across the Internet that re-established the soulful singer as a major force in music after a three year absence. Now, as the album prepares to go on sale Friday, we've rounded up the secret…
click here to read more
Advertisement
Soul superstar Adele has been confirmed as the third and final headliner at the 2016 Glastonbury festival. Rumors about the "Hello" hitmaker's involvement in the iconic British music festival have been rumbling for days, and on Friday, she shared the news with fans at her latest London concert, reports the BBC.