Awkward Cat Half Sitting and Standing Turns Into Epic Photoshop Battle
Advertisement
Redditors
had a field day with this battle, placing the cat in some pretty funny situations.
The cat walked the red carpet with Lady Gaga. Took a little ice cream break. And even stood up! See what what else this crazy cat got up to on his wild adventures below.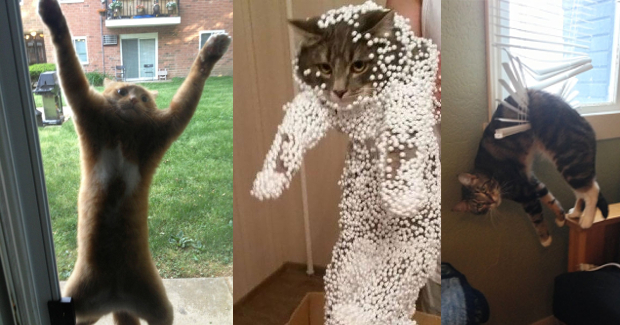 25 Cats That Regret Their Life Choices
Cats are definitely one of the more interesting animals out there. Not only did they domesticate themselves, but their endless curiosity and sometimes downright silly behavior has skyrocketed them to internet fame - not that they care, of course. Cats always find themselves in precarious situations, and luckily, we're there…
click here to read more
Advertisement
An awkwardly placed cat is the newest gift to the internet. The adorable cat somehow manged to maneuver himself into a siting and standing position at the same time. Before the cat realized how uncomfortable the position was, a picture was taken. Once the image was shared to social networking sites, a crazy photoshop battle ensued.