Baby Sees His Mother for the First Time in Adorable Video
Advertisement
The family reached out for help from a Los Angeles pediatric ophthalmologist where they were able to fit Leo with custom infant glasses. The glasses have typical lenses but are made out of rubber, keeping the baby safe from loose screws, hinges, and sharp edges. When the glasses arrived, the family all gathered to see Leo try on his new specs for the first time. Once the glasses were put over Leo's eyes, he instantly smiled after he saw his mother clearly for the first time. "I had some issues holding the camera because I was crying so much," Leo's father shared with the
Daily Mail
. "I was overwhelmed with emotion. It's just very touching. You cannot anticipate how you're going to feel when something like that happens. It was very heartwarming. Leo looked at my wife for the first time and saw her for the first time." The video has gone viral since being posted on April 2 with over 1.5 million views. Grab those tissues and check out the sweet moment below.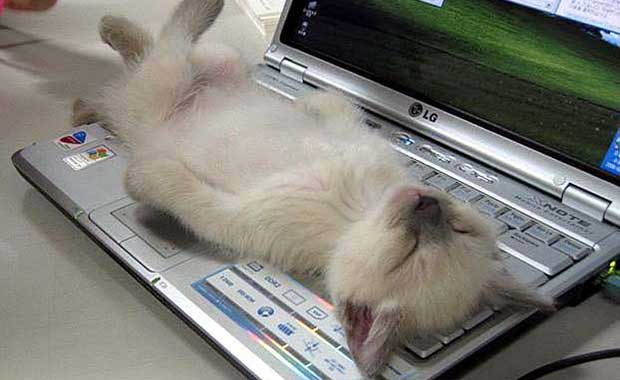 The Everyday Struggles of Owning a Cat
There is a special place in heaven for people who own cats. For truly they are saints. Because as much as we love our hairball-coughing felines, they are some strange creatures, with strange habits, who very likely believe they rule the world - or the household at the very…
click here to read more
Advertisement
Talk about a heartwarming moment! Leopold Wilbur Reppond, a.k.a Leo, was born with Oculocutaneous Albinism (OCA), a rare disorder that affects a person's hair, skin, and eyes. About 1 in 20,000 individuals are born with the condition, according to the National Institutes of Health. Due to the condition, Leo was not able to see clearly.