Bill Clinton and Billy Crystal to Lead Eulogies at Muhammad Ali's Funeral
Advertisement
Ali's family members have since revealed he died of septic shock due to unspecified natural causes, BBC News reports. The sportsman had been battling Parkinson's disease for more than 30 years. A private family service will take place in his home city of Louisville, Kentucky on Thursday, while his funeral will follow on Friday, at the KFC Yum! Center at 2 p.m. local time. The ceremony will be open to the public. Bill Clinton, who is due to read a eulogy at the service, paid tribute to Ali on Saturday, saying he lived a life "full of religious and political convictions that led him to make tough choices and live with the consequences." Comedian Billy Crystal also remembered Ali by posting a video on Twitter on Saturday which featured his tribute to Ali when the boxer retired in 1979.
For the greatest man I have ever known. https://t.co/OUZHVZWBHY

— Billy Crystal (@BillyCrystal) June 3, 2016
"Ladies and gentlemen, there's very little that I can add or say about Ali that he hasn't already said himself," he joked about the outspoken boxer in the clip. Sports presenter and journalist Bryant Gumbel is also expected to speak at the funeral, which will follow a procession of Ali's body through Louisville on Friday morning, in order for members of the public to pay their final respects to the boxer. Fans unable to attend the grand farewell will also be able to stream the service online. "Muhammad's extraordinary boxing career only encompasses half his life. The other half was committed to carrying a message of peace and inclusion to the world," family spokesman Bob Gunnell said on Saturday. "Following his wishes, his funeral will reflect those principals and will be a celebration open to everyone."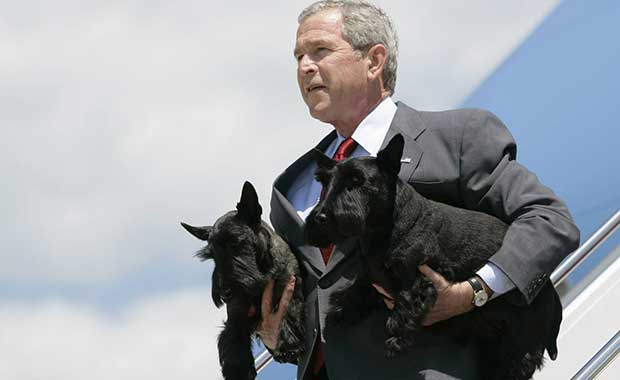 United States Presidents With Their Pets
Pets can be an adorable companion so it's no surprise that most of the U.S. Presidents had pets while in office. At least 25 of the U.S. Presidents had dogs that called the White House home and, often times, these presidential pets became famous among the American people. Here are…
click here to read more
Advertisement
Former U.S. President Bill Clinton and comedian Billy Crystal will deliver eulogies at the public funeral of Muhammad Ali. Details of the boxing champion's funeral were revealed by his family at a news conference on Saturday, following the iconic sportsman's death on Friday, days after he had been admitted to a medical center in Phoenix, Arizona with respiratory problems.