Billy Crystal Salutes 'Big Brother' Muhammad Ali at Funeral
Advertisement
During Crystal's speech, the actor hailed the fighter as the "champion of the world," and recalled the moment they first met back in 1974, when the sports star nicknamed the comedian his "little brother" after becoming impressed by the funnyman's impersonation of him. Crystal claimed "time stopped" when the news of his old pal's death broke on June 3, adding, "The world stopped, took a deep breath, and sighed. Since then my mind has been racing through my relationship with this amazing man, which is now 42 years that I know him (
sic
). Every moment that I can think of is cherished and while others can tell you of his accomplishments, he wanted me to tell you of some of the personal moments we shared together." "He was funny, he was beautiful. He was the most perfect athlete you ever saw, and those were his own words," the star quipped, before detailing Ali's civil rights work and his longtime efforts to promote peace. Crystal concluded, "Only once in a thousand years or so do we get to hear a Mozart, see a Picasso, read a Shakespeare. Ali was one of them, and yet, at his heart, he was still a kid from Louisville who ran with the gods, and walked with the crippled, and smiled at the foolishness of it all. He is gone, but he will never die. He was my big brother." Former U.S. President Bill Clinton also took the stage to honor Ali, praising his strength in his 32-year battle with Parkinson's disease. "The first part of his life was dominated by the triumph of his truly unique gifts (boxing)," he said. "We should never forget them; we should never stop looking at the movies, we should thank Will Smith for making his movie (2001 biopic
Ali
). We should all be thrilled; it was a thing of beauty. "But the second part of his life was more important, because he refused to be imprisoned by a disease that kept him hamstrung longer than Nelson Mandela was kept in prison in South Africa." Other eulogies also came from sports broadcaster Bryant Gumbel, Malcolm X's daughter, Ambassador Attallah Shabazz, Ali's daughters Rasheda and Maryum, and his widow Lonnie Ali, who told the hometown crowd: "Muhammad never stopped loving Louisville, and we know that Louisville loves Muhammad." Other celebrity guests at the event included Will Smith, Spike Lee, David Beckham, Arnold Schwarzenegger, Yusuf Islam, and Whoopi Goldberg, according to DailyMail.co.uk. The near three-hour-long memorial concluded a day of celebrations for Ali, who took one last ride through his beloved city in a funeral procession, which passed through his childhood neighborhood en route to the Cave Hill Cemetery, where he was laid to rest in a private ceremony. Pallbearers included Smith, and former boxing stars Mike Tyson and Lennox Lewis.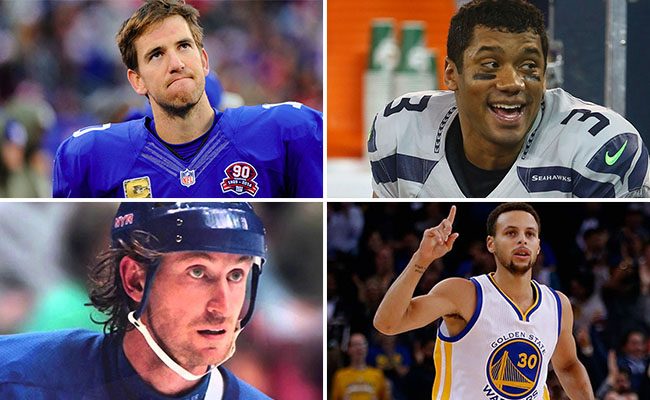 Are You an Expert on These Famous Athletes?
click here to read more
Advertisement
Billy Crystal shared fond memories of his "big brother" Muhammad Ali on Friday as he delivered a eulogy at the late boxing legend's public memorial. The comedian was among a long list of guest speakers at the public interfaith service, which was held at the KFC Yum! Center in Ali's native Louisville, Kentucky, where an estimated 15,000 fans, friends, and relatives gathered to remember the icon.