Canadian Prime Minister Justin Trudeau Gave a Valentine to a Man Who Was Called a Gay Slur at Work
Advertisement
Sikorski's mother, Shelley Bramhoff Sikorski, posted the valentine on Facebook saying she was "beyond livid" and asked for advice on how to handle the situation. The post since went viral, being shared more than 9,000 times. News of the situation eventually reached Trudeau through Edmonton Centre MP Randy Boissonault who is openly gay. Boissonault enlisted several Canadian officials to try and help make things right. "I explained what was going on to the prime minister and he said, 'Well, that doesn't sound very nice, let's write this young man a message.' So we went into his office and he signed a beautiful message to Degas," Boissonault told
CBC News
. At a brunch on Sunday, Sikorski was presented with a Valentine's Day card and photo that featured a picture of Trudeau and Boissonault. "Dear Degas," Trudeau wrote inside the card, "know that your friends outnumber the haters by the millions and I'm one of those friends." Sikorski said, "It was hard not to cry at the moment when I saw that somebody who I see as above me and almost godly in my eyes, as you're taught in high school, is giving me a personal message."
The party supply store is currently being investigated.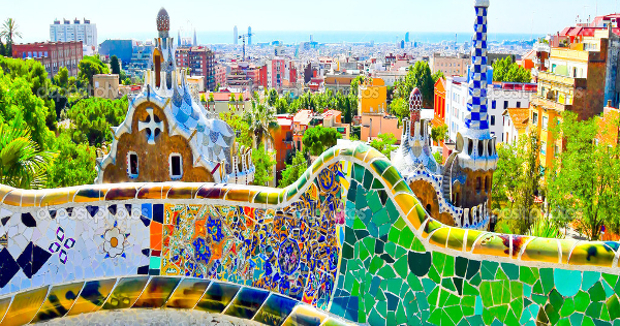 The Most Colorful Cities in the World
Sometimes just visiting somewhere that's bright and cheery will put you in a good mood. Thankfully, there are many places where color is king and streets resemble rainbows. These places may not be near you, but they are accessible and just waiting for you to go and enjoy. So check…
click here to read more
Advertisement
Canada's favorite (and most handsome) prime minister, Justin Trudeau, made one man's dreams come true when he and another government official sent him a Valentine. Degas Sikorski of Edmonton, Canada, had been working part-time at a Party City while putting himself through college. However, on Valentine's Day, one of his co-workers gave him a valentine made from a paper plate that said, "You are not getting shifts for a reason," and called him a gay slur.