Cher: 'When I See Trump Talking I Just Want to Blow My Brains Out'
Entertainment
| |
Advertisement
Other performers mainly stuck to playing their hits and praising Clinton on the eve of California's presidential primary on Tuesday, in which she will attempt to defeat her rival Bernie Sanders to cement her status as the Democratic Party's presumptive nominee for November's presidential election. However Cher delivered a verbal tirade against Trump, 69, the controversial billionaire who is likely to be taking on Clinton on behalf of the Republican Party. According to
Billboard
Cher said, "When I see Trump talking, I just want to blow my brains out, well maybe not my brains but I'm just like 'What are you talking about, Jesus!' I know that Hillary fights for equality for all people and we are no good unless all of us are equal." In her brief speech, which came before she introduced Aguilera as the next act on stage, the veteran singer also took the time to praise the 69-year-old politician for breaking down barriers for women. "As you might have heard, last month I turned 100 years old," she joked. "Ok, I turned 70 but it's the same s**t. I've been alive through 11 presidents and when I was young, I didn't even know if was possible for a women to be president of the United States." After describing how they had met when Clinton was campaigning to become a New York Senator in 2000, Cher added, "I've known her for a long time now and I have to say that no matter which way the political winds have blown at any moment, her moral compass has always pointed towards grace, justice for genders, and justice for sexual orientation, which is big for me. All of those things are important to me." The musician's unequivocal endorsement marks a change in her previous stance, as in April, she tweeted that she was torn between Clinton and Sanders. Sanders and Clinton have been involved in an increasingly bitter battle for the Democratic Party's nomination, with her 74-year-old rival vowing to fight on beyond Tuesday's elections despite the Associated Press declaring her the party's presumptive nominee on Monday. Trump's controversial policies and rhetoric, which has included a threat to ban non-American Muslims from the U.S., has drawn condemnation from a number of famous names including George Clooney, Jake Gyllenhaal and Angelina Jolie.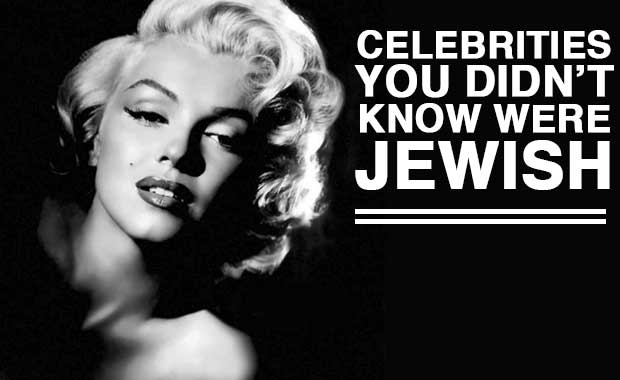 Celebrities You Didn't Know Were Jewish
"Funny, you don't look Jewish." Here are 17 famous stars and celebrities you may not have known are Jewish. At some point in their lives, someone has probably said to them, "You're Jewish? No kidding! Wow, I had no idea." With so many stereotypes of what a Jewish person should look like, it's not surprising that…
click here to read more
Advertisement
Cher stole the show at a star-studded concert honoring Hillary Clinton by launching a scathing attack on her presidential rival Donald Trump. The "I Got You Babe" singer, 70, joined Stevie Wonder, John Legend, Ricky Martin and Christina Aguilera at the star-studded fundraiser concert, She's With Us, at Los Angeles' Greek Theater on Monday.