Chris Martin Signs Divorce Papers – Report
Entertainment
| |
Advertisement
However, according to Britain's
The Sun
newspaper, Martin has now signed on the dotted line. "Chris has now signed the divorce papers," a source told the publication. "There was no underlying reason why he had left them for so long and he was planning to do it eventually. "There is no bad blood between him and Paltrow and they remain very close. As ever, their number one priority is their kids."
The Sun
reports that Martin and Paltrow will have joint physical and legal custody of their children, 11-year-old daughter Apple and son Moses, nine, and will split their assets straight down the middle. Opening up about the breakdown of his marriage for the first time over the weekend, Martin admits he fell into a dark place. "I still wake up down a lot of days. But now I feel like I've been given the tools to turn it around," he told Britain's
Sunday Times
newspaper. "You can come at it very aggressively and blame and blame. Or you can put yourself in the garage, so to speak. Take yourself apart and clean off the bits. Reassemble. It's always out there in the media, but I have a very wonderful separation-divorce. It's a divorce but it's a weird one. It's funny. I don't think about that word very often – divorce. I don't see it that way. I see it more like you meet someone, you have some time together and things just move through. I've lived a lot of life since then."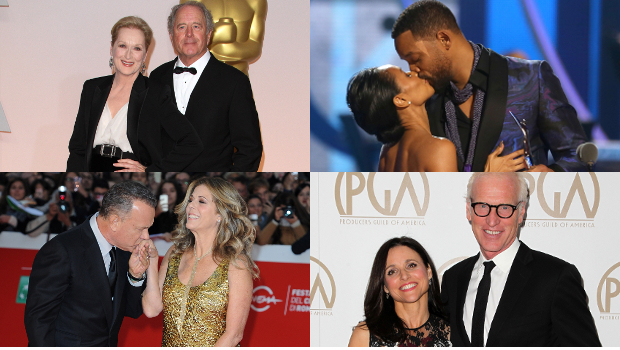 Hollywood's 26 Longest and Most Loving Celebrity Marriages
Hollywood marriages have a reputation for being short and brutal. But many of them are long-lasting testaments to love. Brangelina might not make this list, but plenty of other stars do. Here are Hollywood's longest marriages:
click here to read more
Advertisement
Chris Martin has finally signed his divorce papers from ex Gwyneth Paltrow, according to a new report. The 39-year-old Coldplay frontman married 43-year-old actress Paltrow in 2003 and the pair announced their "conscious uncoupling" in March 2014. While Paltrow filed for divorce at that time, Martin apparently had declined to sign the papers for the 10 months following.