Comedian Steve Hofstetter Completely Owns Heckler
Advertisement
Not uncommon in stand up comedy shows, Hofstetter handles these boisterous individuals like a true boss. In a recent performance, the comedian begins a riff about parenting claiming, "It takes more effort to order a pizza than it does to have a child." While the quip earned him a round of laughter from the audience, one unidentified female took offense to the comment and exclaimd, "Bulls**t!" in response. The heckler continued with the persistent question of, "How many children have you had?" while Hofstetter stands by his claim, answering her question with another. "Have you ever ordered a pizza by accident?" The back and forth continues on the part of the extremely funny comedian when he asks her if she's a sports fan. When she says she is, Hofstetter unloads with complete annihilation. Watch: She's gonna need some serious ice for these burns.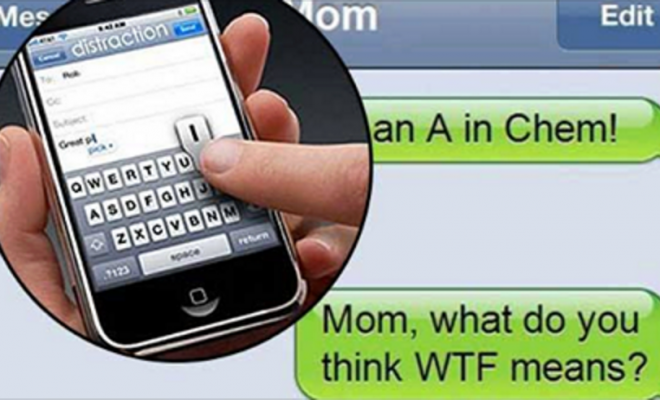 The Funniest Texts Parents Have Ever Sent Their Kids
It's no secret that children just get this whole texting thing way better than parents. They've been exposed to new technologies since they were young and when it comes to smartphones, which have changed drastically in just a few shorts years, the struggles for parents are far more pronounced. But while…
click here to read more
Advertisement
You'd think they would learn by now. The hilarious and talented comedian, Steve Hofstetter, has made a point of documenting his experiences with hecklers over the past decade.