Happy Dancing Dog Cannot Contain Himself When Crossing Paths With Street Musicians
Advertisement
dancing
in happy circles while the musicians performed a rollicking high-spirited tune.
Watch the adorable video from Rockotitlan here.
The crowd gave way and allowed the dog plenty of room to show off his moves. Actually, it was hard to tell whom the crowd enjoyed more: the musicians or the pup! This gives new meaning to the phrase dance like no one is watching. Or in this puppy's case, like everyone is watching!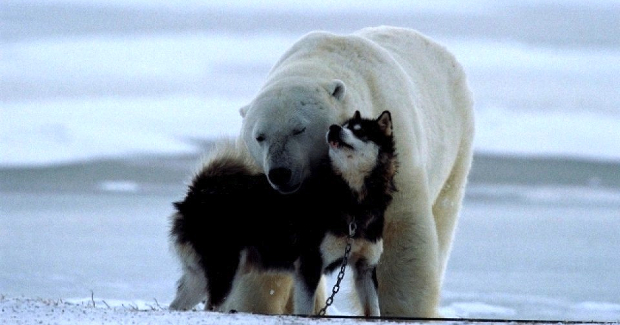 Unlikely Animal Friendships That Will Make Your Day
As humans, we like to believe animals feel compassion and empathy the same way we do. That's why whenever a story of an animal risking its life for another or exhibiting a human-like behavior comes to light, it instantly goes viral. Sometimes these behaviors, while cute, are not exactly what they…
click here to read more
Advertisement
Looks like somebody, or should we say some doggy, is ready for his closeup! A fun-loving pup crossed paths with street musicians and couldn't keep his happy paws from taking flight. The big black pup couldn't contain himself,