Daniel Radcliffe Hasn't Ruled Out 'Harry Potter' Comeback
Entertainment
| |
Advertisement
Harry Potter
role. The 26-year-old actor was an unknown before he landed the role of a lifetime when J.K. Rowling's books about the child wizard were turned into a multi-million dollar movie franchise. He made his debut in film
Harry Potter and the Sorcerer's Stone
back in 2001, and Radcliffe starred as Harry in a further seven outings until the final movie,
Harry Potter and the Deathly Hallows: Part 2
in 2011.
Radcliffe has since enjoyed huge success away from the franchise, but says in a new interview that while he isn't considering a reprisal of the Harry role any time soon, he isn't completely ruling it out. "It would depend on the script," Radcliffe told Britain's
Radio Times
magazine. "The circumstances would have to be pretty extraordinary. But then I am sure Harrison Ford said that with Han Solo and look what happened there," he laughed. "So I am saying 'No' for now, but leaving room to backtrack in the future." Harrison, 73, famously reprised his role as Han Solo in the recent
Star Wars: The Force Awakens
. Harry Potter remains popular, and a new play in London's West End from writer J.K. Rowling,
Harry Potter and the Cursed Child
, is currently sold out until May 2017. The actor can next be seen in
Now You See Me 2
, which once again sees him showing off his skills in the magic field. But Radcliffe didn't realize the similarities between his new offering, the sequel to 2013's
Now You See Me
, and Harry Potter until someone pointed it out to him. "They were like, 'You are going to get loads of questions about magic again', and I went, 'Oh, damn, I guess I am,'" he said. "If people want to find a correlation, they will. I should probably pay more attention, but for me
Now You See Me 2
was a new type of role. I have never played a part like this in a film like this and didn't think about the connection to magic."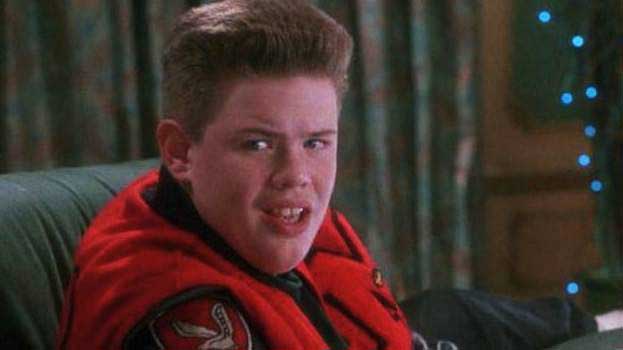 Your Favorite On-Screen Bullies - Where Are They Now?
These dudes and dudettes of the silver screen have stuffed you into lockers for years in your dreams. But where are they now? Has life treated them like they'd like to be treated? Have the ravages of time left them feeling like they've been getting swirlies in the toilet bowl…
click here to read more
Advertisement
Daniel Radcliffe hasn't ruled out a potential return to his