Dogs Spooning With Cat Will Melt Your Heart
Advertisement
What seems to work best for these guys is one dog on either side with the cat in the middle. As evidenced from the video, these three will do whatever it takes to spoon together, adjusting their positions to make sure everyone is comfortable. May dog and cat forever live in peace.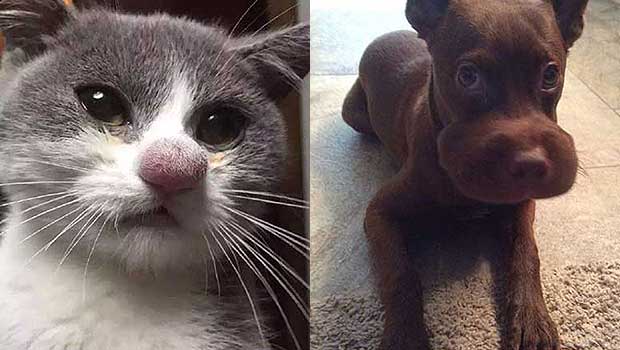 Pics of Pets Stung by Bees Will Make You Want to Hug Them
Most of us know what it's like to be stung by a bee. It hurts, darn it! And just like us humans, animals aren't immune to the ferocity of a bee or hornet. Take a look at these adorable photos of animals who felt the painful end of a bee's…
click here to read more
Advertisement
There's nothing better than snuggling up with your best friends – even if your best friends happen to be triple your size and very fluffy. For these three best friends, size nor species matters, because if you love each other, you will find a way to spoon.