Dr. Luke Responds to Kesha's Appeal Request
Entertainment
| |
Advertisement
She had her efforts shut down in a New York court last month, but on Monday, her lawyers filed a motion to overturn the ruling. Now Dr. Luke's lawyer Christine Lepera has released a statement insisting that Kesha should move on from the legal situation, as Sony had already said they would allow the singer to record without any collaborative efforts alongside Dr. Luke. "The Court repeatedly stated Kesha was already free to record without Dr. Luke, and that she had not presented any facts supporting her claims," Lepera told
Entertainment Weekly
in a statement. "That's because all the evidence – including Kesha's own sworn testimony – show her allegations are false. Her attorneys can continue manufacturing even more false and outrageous claims, but the fact remains that her time would be better spent in a studio than wasting time having her lawyer and mother spin lies in the media." In her own filing for an appeal, Kesha's attorneys equated the judge's decision, not to release her from her contract, to slavery. "The Court's ruling requiring Kesha to work for Gottwald's companies, purportedly without his involvement… (forces her to work against her will)," attorney Mark Geragos wrote. "As the Court itself recognized, 'It's slavery.' You can't do that." It is unclear when the judge will rule on Kesha's motion. Dr. Luke has strenuously denied all accusations against him. He filed a countersuit against Kesha and her mom for defamation and extortion, alleging the mother-daughter duo threatened to go public with sexual assault claims unless he released her from the management contract the star, who is now 28 years old, signed with him when she was 18.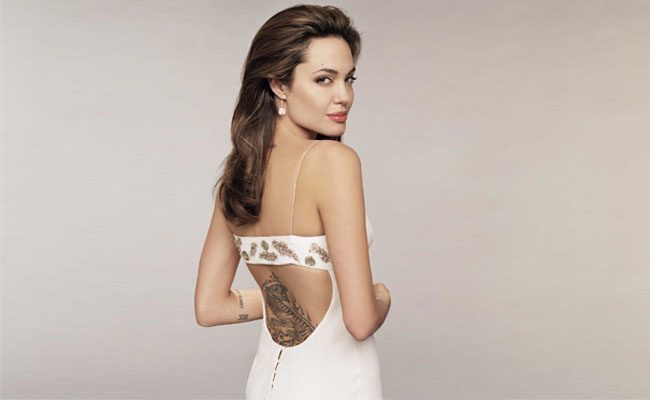 Really Cool Celebrity Tattoos
Tattoos are not a new obsession. People for decades have been getting them as a trendy way to show off some body art. They used to be a little taboo to discuss, with most celebrities keeping them well-hidden with body makeup or strategic clothing. That's just not the case anymore.…
click here to read more
Advertisement
Dr. Luke's attorney has responded following Kesha's decision to file an appeal against a judge's decision not to void her recording contract. The "We R Who We R" star is fighting to terminate her recording contract with Sony Music and its subsidiary, Kemosabe Records, which is owned by producer Dr. Luke, real name Lukasz Gottwald. Kesha has accused the hitmaker of subjecting her to years of sexual and emotional abuse.