Former Presidents George H.W. Bush and George W. Bush Will Not Endorse Trump
Advertisement
told
the
Texas Tribune
that neither former president will endorse Trump in his bid for the presidency.
"At age 91, President Bush is retired from politics," Bush 41 spokesman Jim McGrath wrote in an email to the website. "He came out of retirement to do a few things for Jeb, but those were the exceptions that proved the rule." Freddy Ford, George W. Bush's personal aide, said that his boss "does not plan to participate in or comment on the presidential campaign." The
Tribune
reported the elder Bush, often referred to as Bush 41 – indicating he was the 41st President – has endorsed every Republican nominee since he left office in 1992. Their refusal to endorse Trump will likely add credence to
the group
of hardline, old-school Republicans who are abandoning the presidential candidate, and have claimed they too either will not participate in the general election, or may very well wind up supporting Hillary Clinton. Whether the Bushes' lack of support will sway moderate Republicans is yet to be seen, especially in the case of Bush 43, who is not fondly remembered as an accomplished president. It's probably safe to say, however, that the non-endorsement from the Bushes will not sway Trump's group of ardent supporters. They have – and likely always will – staunchly defend their chosen head of the Republican party.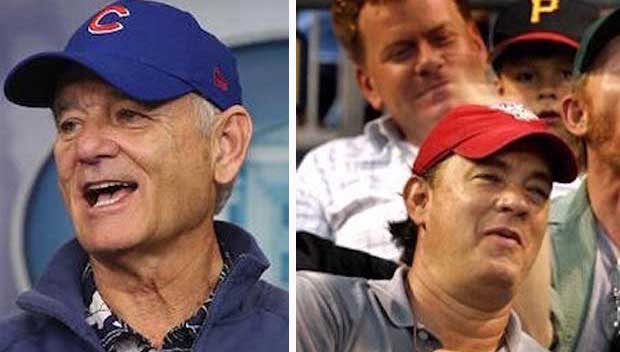 The Biggest Celebrity Fans of the Chicago Cubs and Cleveland Indians
The 2016 World Series is in full swing, with the Cleveland Indians (who haven't won a title since 1948) and the Chicago Cubs (who haven't won since 1908) looking to break decades-long streaks. With each franchise trying to break their respective jinx, their fanbases have been electrified. This goes for…
click here to read more
Advertisement
Since securing the presumptive Republican nomination, Donald Trump declared he plans to unite the party behind him. That unification is off to a rough start. On Wednesday night, spokesmen for George H.W. Bush and George W. Bush, the last two Republicans to sit in the White House,