Girl With Down Syndrome Reading Her College Acceptance Letter Will Melt Your Heart
Advertisement
Not only would this letter determine part of her future, but it was also an important milestone, as Grace has Down syndrome. In a video that has gone viral, Grace opens her letter and reads the decision aloud. Once she gets to the word "acceptance," her face lights up and her eyes dart around with excitement. "I got in!" she gasped. "I got into college!" she said as her family cheers her on. Grace's enthusiasm can hardly be contained. Grace applied to the Career Independent Living and Learning Studies program at East Stroudsburg University of Pennsylvania, a certificate program for people with learning disabilities that accepts only a few students per year. The video of Grace opening her letter has been viewed more than 15 million times. According to the University's website, the program helps "young adults with intellectual disabilities prepare to lead productive lives in their communities." Dr. Terry Barry, Dean of the College of Education at East Stroudsburg, told
NBC News
, "They're not really in college in the traditional sense, but they get to enjoy all aspects of college. "They work hand in hand with our students who are in our special education and rehab program," he continued. Barry goes on to say that they're "thrilled" for Grace's acceptance, and look forward to having her on campus.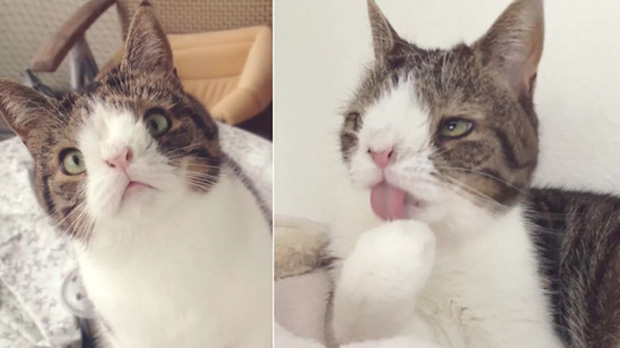 20 Adorable Pictures of Animals With Down Syndrome
Animals with Down Syndrome are unique in their looks, but they are no less worthy of love than animals without the illness. Differences in appearance often deter our initial judgements, but once we overcome our initial prejudices, it is easy to see that these animals, wild and domestic, are adorable.…
click here to read more
Advertisement
Rachel Grace was just like any other student as she awaited to hear from a college she applied to. Receiving acceptance letters is arguably the most agonizing time in any high school student's career, and when Grace received her letter, she was giddy with nervous excitement.