Gisele Goes Topless for New Givenchy Jeans Ad
Advertisement
In the photo, taken by Luigi and Lango, 35-year-old Gisele sits on Reymond's shoulders wearing only tight leather pants. A black rectangular bar covers her bare breasts.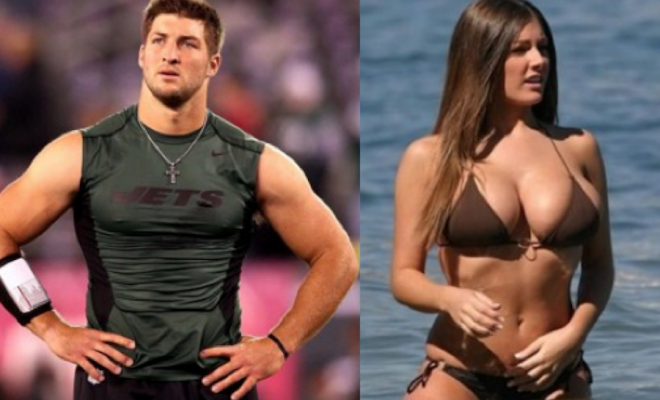 25 Athletes With Seriously Smokin' Wives
Hey, remember high school? The jocks had all the fun. They were the school stars. A jock was often the Prom King and got to dance with and even date the hot Prom Queen. Guess what? Nothing has changed. Many of those jocks have gone on to great sports careers and,…
click here to read more
Advertisement
Supermodel Gisele Bundchen has stripped off for her latest Givenchy Jeans campaign, posing topless with actor Caua Reymond. The brand's creative director Riccardo Tisci gave fashionistas a sneak peek at the new campaign by posting a shot on Instagram on Friday.