Gwen Stefani Still Hurting Over Shock Divorce
Entertainment
| |
Advertisement
The Voice
, for comfort as he was also newly-single following his July divorce from Miranda Lambert, and their friendship turned romantic in October.
The changes in her personal life inspired the mother-of three to pour out her heart on her new solo album,
This Is What the Truth Feels Like
, reportedly touching on her divorce in the song "Red Flag," and on her blossoming relationship with Shelton in "Make Me Like You." However, Stefani admits she is still reeling inside from the heartbreak of her marriage split as she tries to navigate life as a single mom. "It's still painful, I'm still looking at the pieces going, 'What is happening?'" She told
Good Morning America
. "There's so many great things, but it's still super hard to, like, have your family break up. What do you do after that? It's like, 'Here we are, we're doing it.'" Stefani refused to wallow in self pity and instead focused her attention on writing new material to help her bounce back from her love loss, and she believes all things happen for a reason. "I have gone through a lot but I feel like, you have to be grateful for that, because if I didn't do that, then I wouldn't have this, and it's like, you have to be grateful for all of it," she continued. "I felt like I was so… I was embarrassed and I was like, 'Wow, I can't go down, this is not who I am, I am not gonna fail,'" she recalled. "I had to make something good out of it, so I tried to write, because I know that that was my gift, and I was like, 'I'm gonna do this, I'm gonna make this into music.'" She concluded, "It feels like I'm supposed to be doing this right now and sharing my story."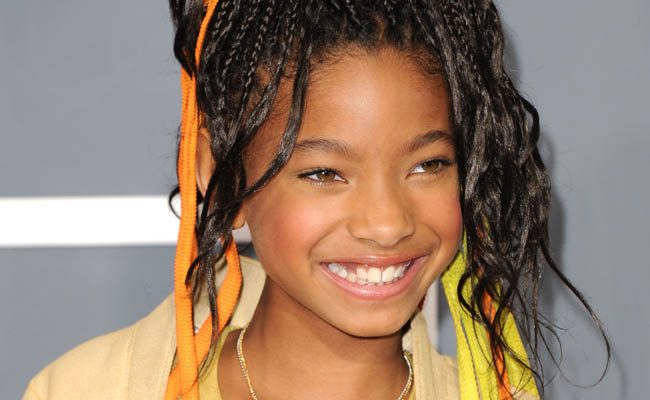 Using Just 1 Clue, Can You Guess These Celebrity Children?
click here to read more
Advertisement
Gwen Stefani is still "picking up the pieces" of her shattered marriage to Gavin Rossdale, despite finding love with Blake Shelton. The No Doubt frontwoman stunned fans in August when she announced her separation from her husband of 13 years amid rumors of his infidelity. She turned to Shelton, her fellow coach on