It's Happening: Climate Change Has Submerged 5 Pacific Islands in Recent Decades
Advertisement
new study
, published in Environmental Research Letters, shows that five of the Solomon Islands, an archipelago Northeast of Australia, have completely been swallowed up by the Pacific Ocean. The islands have slowly submerged beneath the ocean over the past seven decades, which may sound like a long time, but it's the recent unnatural changes that have scientists alarmed.
The study was conducted by a group of Australian researchers who compared aerial and satellite imagery of 33 islands from 1947 to 2014. Scientists found that over the past 20 years, sea levels in the archipelago have risen at a rate of seven to 10 mm (.28 to .39 inches) annually, three times the global average, CNN
reported
. The rising sea levels are also a result of the intensification of trade winds, which scientists believe are also caused by global warming. As CNN wrote, "The study is the first scientific confirmation of what residents in the Pacific have been saying for years — their islands are disappearing." Simon Albert, the study's lead author from the University of Queensland, told CNN: "The human element of this is alarming. Working alongside people on the frontline who have lost their family home – that they've had for four to five generations – it's quite alarming." Along with the five islands that are now submerged under the ocean, an additional six islands have lost at least 20 percent of their surface area and have forced communities in the low-lying shoreline regions to relocate their homes. And while the loss of these five islands over seven decades may seem relatively slow to some, the rate at which sea levels will rise is only going to increase as global temperatures continue their upward climb – unless serious consideration is paid to stop global warming on a worldwide scale. To envision what might happen then, the researchers say what's happening in the Pacific now is a good indicator. "So the Solomon Islands are like a natural laboratory that gives us a good indication of what we can expect globally. What we are seeing there will become the norm," Albert told CNN. And as the research study says, "Climate change induced sea-level rise is anticipated to be one of the greatest challenges for humanity over the coming century."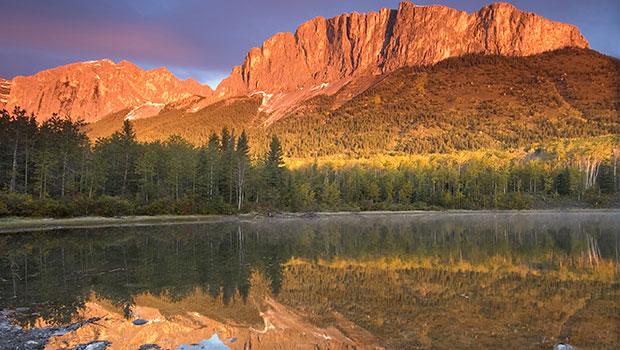 Do You Know United States Geography? Take This Quiz!
click here to read more
Advertisement
For many, the effects of man-made climate change will take several decades to manifest, but for some, those life-changing events are already occurring. A