Here's How You Can Give Your Dad 'Nothing' for Father's Day
Advertisement
Real estate company Century 21 came up with the genius idea to give your dad Nothing – specifically, Nothing, Arizona. The campaign is called
Give Dad Nothing
and allows kids of all ages to give dad his very own piece of Nothing, Arizona. All you have to do is sign up on the site to claim a free plot of land in Nothing, Arizona – valid only for 24 hours on Father's Day – between now and June 19 at 11:59 p.m. After doing so, you'll get the option to email your land certificate, download it, or download a free Father's Day card. The site also features a 360-degree interactive view of the town so dad can explore. The appropriately named town is a ghost town in Mohave County, Arizona, about 140 miles northwest of Phoenix. According to
Today
, Cara Whitley, the global chief marketing officer at Century 21, reached out to the owner of Nothing and pitched their campaign. "He kindly agreed to lease us the land for one day so that we are able to sub-lease it to 'kids' of all ages to give their dad what he always seems to ask for on Father's Day — nothing," she said. She also explained that as soon as it hits Monday, June 20, the lease with him expires and all the land will go back to being his. "Dad entertains us all year with his best dad jokes, so Century 21 wanted to give people everywhere the opportunity to send their father a lighthearted joke of their own," she added. We're pretty sure dads everywhere will love Nothing.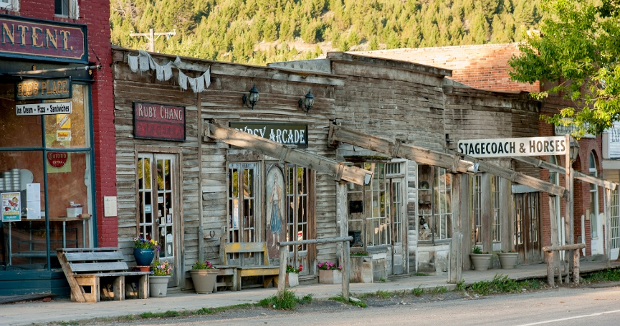 America's Awesome Ghost Towns
They were there, and then they were gone. Ghost towns are as interesting as they are historic, and, thanks to the gold rush, are quite ubiquitous throughout the United States. It's almost hard to believe that an entire town can pop up out of nowhere, with a generous population, only…
click here to read more
Advertisement
Chances are, when you've asked your dad what he wants for Father's Day, he's more than once said, "Oh, nothing." Well, now you can actually get your dad nothing for Father's Day.