Hilarious Dog Steals Phone; Refuses to Give it Back
Advertisement
In the video that was shared to Facebook from Eimear O'Donnell, her brother, Sean O'Donnell, chases after the dog who has the phone in his mouth and runs away whenever O'Donnell approaches. The pooch clearly knows he has something valuable in his mouth and is just having a blast playing cat and mouse with his peeved owner. Eimear captioned the Facebook post: "The world's worst dog…and I still wouldn't change him." O'Donnell is seen running around the yard telling the dog to "sit" but the dog is just not having it. He eventually does yield to O'Donnell's commands, however, and gives up the phone. Perhaps O'Donnell will be more careful with his possessions around his dog in the future.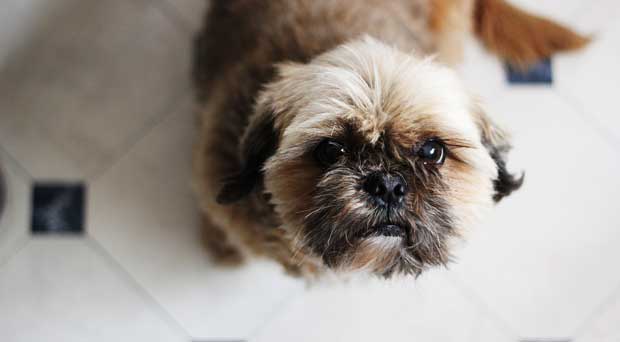 Your Dog's Bad Habits and How to Fix Them
Do you have a bad pooch? Is your puppy's naughty behavior starting to get on your nerves? Well for starters, there is no such thing an ill-intentioned dog. Animals are conditioned to react to stimuli in certain ways for the sake of survival. Nonetheless, it is exasperating to have your…
click here to read more
Advertisement
Cellphones are arguably a person's most valued piece of technology. We take them everywhere and guard them with our lives against pickpocketers and people looking to make a quick buck. However, we don't usually suspect our pets as being some of those thieves. But that's what happened when one golden retriever took it upon himself to steal his owner's phone. How exactly he managed to do this is unknown, but his owner clearly didn't suspect man's best friend could be so heinous.