Husband Surprises Wife With 500 Roses on Final Day of Her Chemo
Advertisement
Video of a Nebraska man's gesture to his cancer-stricken wife has gone viral this past week.
Brad Bousquet decided to celebrate his wife's last day of chemotherapy by presenting her with 500 roses. Bousquet brought in family and friends to help make the surprise possible. On top of all that, all the money spent on the flowers was donated to the Susan G. Komen foundation for breast cancer research.
Bousquet discussed his actions in the description of the YouTube video:
"I wanted to do something special during this last treatment to celebrate the end of her chemo and to show her the tremendous love and support she has from her friends and family. I also wanted to honor her fight against cancer by providing a donation in her name towards breast cancer research."
He went on to describe how the plan came together, explaining, "I secretly sent a text to several of Alissa's friends and family. I asked them to help me surprise her by showering her in roses during her last treatment. I arranged for our local flower shop to take the orders. Each rose was purchased for $10.00 with all of the proceeds being donated to Susan G. Komen towards breast cancer research. I was amazed when the orders started rolling in! We quickly reached 100 roses, then 300 roses, then 400. When we reached 500 roses I told the flower shop to stop ordering roses and let all the remaining orders go entirely to the Susan G. Komen donation."
After the presentation of the roses, which raised $4,500 for cancer research, the Bousquets had another act of kindness up their sleeves.
"After presenting the rose baskets to my wife we shared them with the other cancer patients receiving treatment today as a gift from our family. The joy of sharing these roses with the other cancer patients was one of my favorite parts."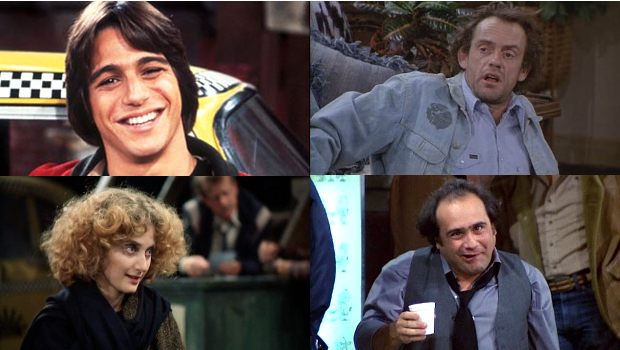 See the Cast of 'Taxi' Then and Now
The ensemble cast of Taxi made audiences laugh every week from 1978 to 1983. In the process, Taxi turned all of its actors into stars. What happened to them? Where are they now? Find out right here.
click here to read more
Advertisement