Ice Cube Addresses Gene Simmons' Criticism at Hall of Fame Induction
Entertainment
| |
Advertisement
Ice Cube addressed the comments onstage at the Barclays Center in Brooklyn, New York as he shared the honor with his former bandmates Dr. Dre, MC Ren, DJ Yella and the late Eazy-E, who was represented onstage by his mother Kathie, following an induction speech by Kendrick Lamar. "Now, the question is, are we rock & roll? And I say you goddamn right we rock & roll (
sic
)," Ice Cube said. "Rock & roll is not an instrument, rock & roll is not even a style of music. Rock & roll is a spirit… And what connects us all is that spirit… Rock & roll is not conforming to the people who came before you, but creating your own path in music and in life. That is rock & roll, and that is us. "So rock & roll is not conforming. Rock & roll is outside the box. And rock & roll is N.W.A. I want to thank everybody who helped induct us into the Rock & Roll Hall of Fame, and I just want to tell the world, 'Damn, that s**t was dope.'" MC Ren concluded his speech by calling out the rocker, who predicts rap will die out, and saying, "And I want to say, to Mr. Gene Simmons, hip-hop is here forever! Get used to it! Get used to it! We supposed to be here!" During their speeches, the bandmates all made dedications to Eazy-E for his impact on the group's success. The late star, real name Eric Wright, died in 1995 from an AIDS-related illness. Dr. Dre said, "Make some noise for Eazy-E. I'd like to thank Eric Wright. There is no way that we would be on this stage right now with N.W.A being inducted into the Rock & Roll Hall of Fame without him." Ice Cube added, "The late great, often-imitated, but never duplicated Eazy motherf**king E. This is his vision… So we love Eazy, we miss him. I think about him all the time because he was such a smart businessman and he knew the pulse of the people… We just all feel blessed for Eazy-E's life, and I hope we all remember him forever." The group did not perform at the induction ceremony because they could not put on the "next level" set they wanted. Meanwhile, Deep Purple was inducted by Metallica's Lars Ulrich, Cheap Trick was feted by Kid Rock, Rob Thomas paid tribute to inductees Chicago, and Steve Miller was introduced by The Black Keys.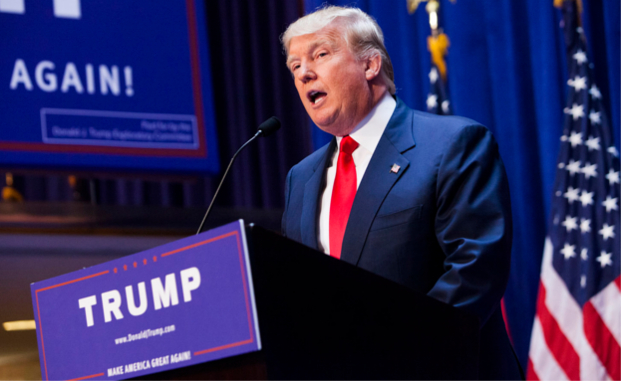 Celebrities Supporting Donald Trump for President
You can say a lot of things about Donald Trump. Some might say that his skin is slowly turning the exact color of a tangerine. Others might say that he seems to be living his life like a Make-a-Wish fulfillment gone horribly wrong. But what you CAN'T say about him…
click here to read more
Advertisement
N.W.A. co-founder, Ice Cube, has taken issue with comments rocker Gene Simmons said about rappers being inducted into the Rock N' Roll Hall of Fame. The KISS frontman and Hall of Fame member, Simmons, recently claimed rappers should not even be considered for inclusion into the coveted institution, but Ice Cube has responded, insisting the rocker is wrong and maintaining his former hip-hop group N.W.A. had the rock 'n' roll spirit.