Ice Cube Stages Full N.W.A. Reunion at Coachella
Entertainment
| |
Advertisement
Together, the reunited quartet performed Dre's solo hit "Still D.R.E." before covering Dre and Tupac Shakur's "California Love." Ice Cube's Saturday night set was also graced with the presence of The Game and Kendrick Lamar, who inducted N.W.A. into the Rock & Roll Hall of Fame earlier this month. Cube teased fans with the promise of a reunion back in January, when he said he was going to try to "bring the members of N.W.A. together… to give everybody a little history lesson on Ice Cube and N.W.A., Westside Connection, everything I've been doing over the years." Last weekend, Ice Cube's son O'Shea Jackson, Jr, who portrayed his father in the
Straight Outta Compton
biopic, also joined his dad onstage, alongside Common and Snoop Dogg. The reunions continued with Guns N' Roses second Saturday night headlining set at the festival, as the band's classic line-up performed a 25-song set with tracks including "Out Ta Get Me," "Used to Love Her," "November Rain," "Knockin' on Heaven's Door," and "Welcome to the Jungle." Other highlights from Saturday's Coachella included Disclosure's Prince tribute – a sample of "Purple Rain" – and Run the Jewels' star-studded afternoon set, which featured guests like drummer Travis Barker, DJ Shadow, newlywed guitarist Gary Clark, Jr., and Rage Against the Machine frontman Zach De La Rocha.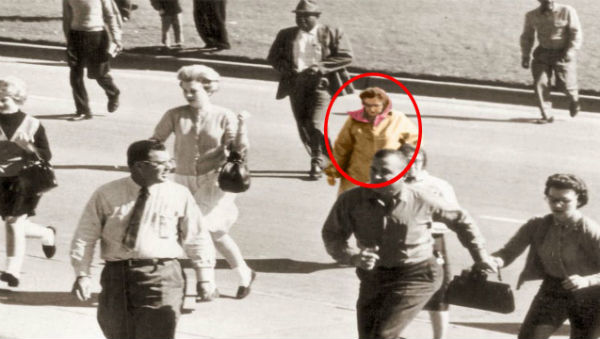 Rare Photos of Fascinating People Through History
In today's digital age, it's easy to forget that snapping and sharing a picture was not so long ago a laborious process. And back in the day of processing and developing film, it was much easier for an image to be lost, forgotten, or simply overlooked. Even when the image…
click here to read more
Advertisement
Ice Cube delivered his promise of a full N.W.A. reunion during his second-weekend set at the Coachella festival in California on Saturday night. The rapper was joined onstage by DJ Yella and MC Ren for the second week in a row, but this time the trio was joined by Dr. Dre, N.W.A.'s prolific producer and co-founder.