Iggy Azalea Said She'll Cut Off Nick Young's Manhood
Entertainment
| |
Advertisement
The Australian star brushed off the drama and insisted she and her beau are still on good terms, but in an interview on radio show Orlando and The Freakshow, she said another similar incident will result in her fiancé losing part of his manhood. "I'm not cool with it (cheating)," Azalea said. "Like, you'll have half a penis. I already said one more video, just one more thing and you will lose a quarter of your meat." After it was pointed out that it was not known if Young had actually cheated on her, she added, "Well, that's why he (Nick) got to slide this time." Speaking about her engagement, she said, "I have an actual spoken commitment that you're going to get married to me and that involves not doing any of those other things." Despite the controversy and her brutal warning, Azalea, 25, told fans on Twitter last week , she had forgiven Young and they had no plans to split, writing, "When youre (
sic
) grown and actually build a life with someone you might understand… yeah, thats life… youll f**k up in your own ways too, relationships are hard work (
sic
)." Young, 30, popped the question last year and the couple was planning to marry later this year, but the wedding has been delayed so Azalea can embark on a tour.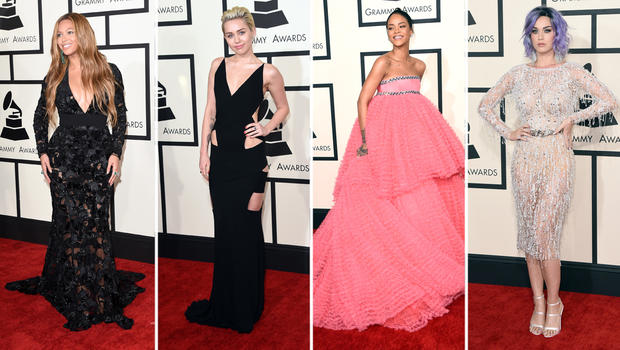 Must-See 2015 Grammy Awards Red Carpet Looks
The 2016 Grammy Awards will be held on February 15th and there is much anticipation to see what the biggest artists will be wearing. In the midst of award season, here is a recap of the must-see looks from the 2015 Grammy Awards!
click here to read more
Advertisement
Los Angeles Lakers shooting guard Nick Young will lose his penis if he's caught up in another cheating scandal, according to his rapper fiancée Iggy Azalea. Young was caught last month confessing to being unfaithful to the "Fancy" rapper in a leaked video recorded by his Los Angeles Lakers teammate D'Angelo Russell.