Iman Loses Mother Two Months After David Bowie's Death
Entertainment
| |
Advertisement
On Thursday, a source revealed to
Entertainment Tonight
that Iman's mother Marian Abdulmajid has died. Iman has spoken previously about how much her parents motivated her in life, and how much their involvement in the Somali independence movement in the 1960s inspired her. "My mother was an activist, so was my father. They came from a generation of young Somalis who were actively involved in getting independence for Somalia in 1960," she told Britain's
The Guardian
newspaper in 2014. "So I remember when I was five how busy our house was. People would come in the middle of the night, meetings after meetings, and protests and all that. I grew up in the midst of all of that. And she instilled that in me. The fact that nobody can take your self-worth unless you give your consent." "She always said to me that there is nothing that the boys can do – because I had two brothers – that you can't do, if not better." Iman has been largely keeping away from social media following Bowie's death, apart from a few shares on Instagram. One post, just days after her husband's passing, she published a meme onto the picture-sharing website which read: "The struggle is real, but so is God", with a caption attached to the image stating, "Rise #imandaily." On March 23, Iman posted another which read: "Life doesn't get easier or more forgiving. We get stronger and more resilient (
sic
)." The couple was married for almost 24 years and had a daughter Alexandria 'Lexi' together. The rocker left more than $100 million to his wife in his will.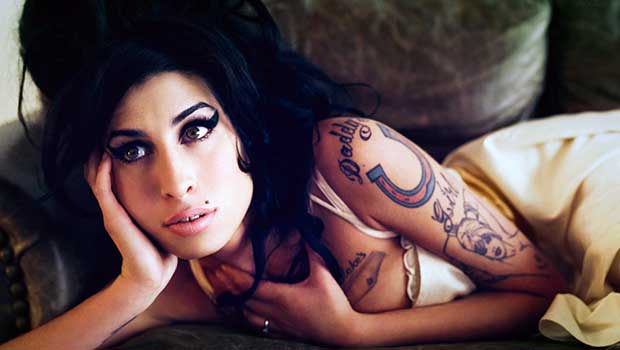 The Tragic Celebrity Stories of the 27 Club
Only "Somebodies" get into the 27 Club, but nobody wants to be a member. What is it about the age 27 that strikes down so many of our favorite rock stars, actors, artists, and even athletes? We may never know. What we do know is that these celebrities all met their…
click here to read more
Advertisement
David Bowie's widow Iman's mother has died, just two months after the music legend. The "Ziggy Stardust" musician Bowie passed away from liver cancer at the age of 69 in New York City at his Manhattan family home on January 10.