Jay Z & Beyonce Reportedly Helped Post Bail for Baltimore/Ferguson Protesters
Celebrity
| |
Advertisement
Over the weekend, author and activist, Dream Hampton, who worked with rap mogul Jay Z on his 2010 memoir "Decoded," took to Twitter making some pretty bold statements.
In a series of – now deleted – tweets, Hampton (on left in above photo) proclaimed that the star along with his equally famous wife, Beyonce, have contributed "tens of thousands" of dollars in bail money to free arrested protesters in Baltimore, Maryland and Ferguson, Missouri. Hampton also said the Carter's wrote a "huge check" to the Black Lives Matter movement.
The tweets appear to be aimed at defending the power couple who are known for keeping a low profile, but have recently been facing criticism about not using their influence enough to help communities in need. Just because they keep it classy and don't run around bragging about all their good deeds doesn't mean they're doing nothing behind the scenes. If anything their humility should earn them even more respect. Both Jay and Bey remain silent on the issue, but being the private people that they are, one might imagine they weren't too fond of Hampton's Twitter rant, even being that it was in their defense. The tweets have since been deleted, but not before many were able to preserve them with screenshots.
But Ms. Hampton stands by her words. "It's true," Hampton said in a statement to the New York Daily News, "I erased because I didn't want it on Twitter." She went on to state, "I can say I've personally helped facilitate donations they've given to protesters directly and that they never ask for anything in return, especially publicity."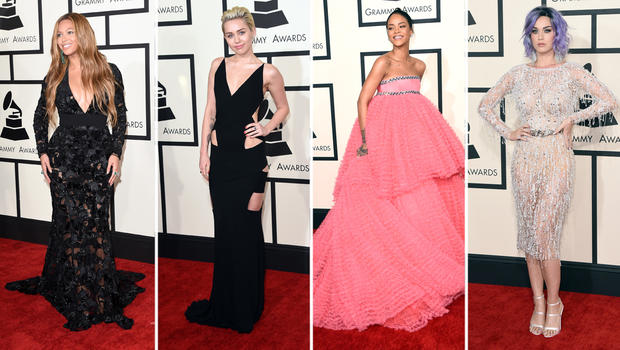 Must-See 2015 Grammy Awards Red Carpet Looks
The 2016 Grammy Awards will be held on February 15th and there is much anticipation to see what the biggest artists will be wearing. In the midst of award season, here is a recap of the must-see looks from the 2015 Grammy Awards!
click here to read more
Advertisement