Judge Allows Prince Estate Administrators to Test 'Purple Rain' Star's Blood
Entertainment
| |
Advertisement
The Carver County judge also gave anyone with an estate claim four months to file notice. One major claim for over $750 billion has already been filed by a woman named Dr. K.K. Ferraro in Atlanta, Georgia. She submitted a letter along with a handwritten claim in which she details her "now 40 years long post-Civil Rights Movement Sociopolitical Hostage Crisis" for which she says she's been seeking compensation from Prince since 1985. The judge dismissed an earlier $1 billion claim against the estate by a California man who said there was an "implied" agreement from Prince entitling him to the superstar's musical rights, both published and unpublished, according to the
Star Tribune
newspaper.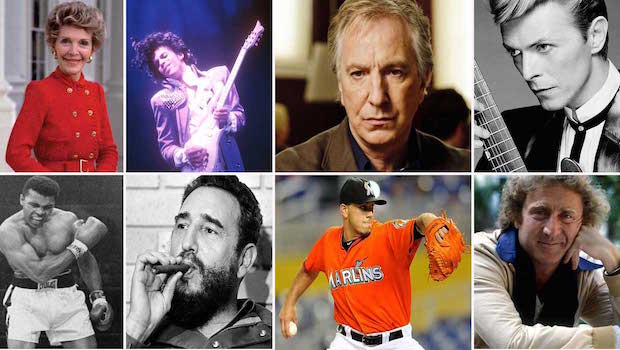 Notable Celebrity Deaths of 2016
While death is a natural part of life, it seems like 2016 has seen an abnormally high amount of notable deaths. From politicians and athletes to actors and musicians, it wouldn't be a stretch to say that this year has seen some of the most famous individuals on the planet…
click here to read more
Advertisement
A judge overseeing Prince's estate has issued an order to allow authorities to test the late singer's blood for potential DNA matches. Judge Kevin Eide has recognized there may be some claims from people insisting they are the rightful heirs to the "Purple Rain" singer's fortune, and so on Friday, he gave Bremer Trust officials, who are administrating the estate, permission to have samples of Prince's blood transferred from the Midwest Medical Examiner's office to DNA Diagnostics Center of Fairfield, Ohio, for testing.