Judge Orders Bill Cosby to Trial in Sex Assault Case
Advertisement
On Tuesday, Cosby, who suffers from vision issues, appeared in a Norristown court for a preliminary hearing into the accusations, a day after his defense lawyers were denied their bid to delay the case. During the hearing, prosecutors presented a January, 2005, statement Constand had given to the police about the reported attack, in which she claimed Cosby invited her to his home and instructed her to wear comfortable clothes. Constand, who was not in court, alleged she was given two pills to "take the edge off" and was later sexually assaulted by the actor, reports
CNN
. At the time, officials declined to prosecute, citing "insufficient credible and admissible evidence." Prosecutors also referred to a recently-unsealed deposition Cosby had previously given as part of Constand's civil suit a decade ago, in which he admitted to obtaining sedatives to give to women he wanted to sleep with. That evidence was only made public last year, almost 10 years after the civil dispute was settled, and prompted authorities to re-examine the case and subsequently file the criminal counts Cosby now faces. Meanwhile, Cosby's lawyers used the pre-trial hearing to poke holes in the prosecution's case, questioning the reliability of Constand's police report as she was allowed to review her allegations hours after the initial statement was taken and even had elements of her story redacted. Despite the defense team's arguments, Judge Steven O'Neill declared there was enough evidence to proceed to trial. Cosby is next due in court for arraignment on July 20. He faces up to 10 years in prison if convicted. The veteran comedian, who is free on $1 million bail, has been accused of rape, drugging and/or performing inappropriate sex acts by over 50 women since late 2014. He has denied all allegations. Almost all of the decades-old incidents cannot be brought to trial because the accusers waited too long to file complaints against Cosby.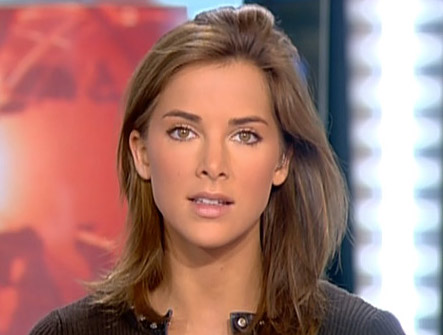 The Beauty Of These News Anchors Will Drop Your Jaw
There was a time when female news anchors had a pretty weak reputation for being average looking and bland. Not anymore! With a perfect combo of beauty and brains, the ladies bringing us the news today actually make it worth tuning in! From CNN and Fox News to NBC and E!,…
click here to read more
Advertisement
A Pennsylvania judge has ruled there is sufficient evidence against Bill Cosby to take his sexual assault case to trial. The embattled comedian, 78, is facing a trio of felony aggravated indecent assault charges amid allegations he drugged and sexually assaulted former Temple University employee Andrea Constand at his Pennsylvania home in 2004.