Kanye West 'Mentions Desire for More Children Daily'
Entertainment
| |
Advertisement
However, despite Kardashian's health issues, West is keen to add to their family in one way or another, Kardashian revealed during the final episode of her sister's show
Kocktails With Khloe
on Wednesday night. "I said no way… Kanye has been mentioning it every single day lately for the past 10 days," Kardashian laughed. When Kardashian said she wasn't planning to get pregnant again, sister Khloe Kardashian suggested that the couple could use a surrogate if they did decide to further extend their brood. In a bid to create a dream home for their children to grow up in, Kardashian and West moved in with her mother Kris Jenner while construction work was carried out on their house. But the prospect of living with his mother-in-law was a tough one for West, who grew up as an only child. "It went from being by myself to being with Kim to her being pregnant and us living with her mom, and I was like, 'God I know you have a plan. This is for a reason,' " West smiled. As well as his famous family and hugely successful music career, West is known for his controversial Twitter rants. He has taken on a wide range of topics for the social media blasts, but perhaps one of the most famous was when he tweeted to Wiz Khalifa and Amber Rose "I own your child!", referring to their son Sebastian. "People still bring up the 'I own your child' one," he said. "I was joking, it was like a really funny joke to me." West added that his boldness on social media comes from a lack of "slave mentality," explaining: "So many people, you know, what holds them back is they don't see themselves in a higher position." "It's like if someone could see ghosts or something and no one believed them. It's like I feel I can see the future."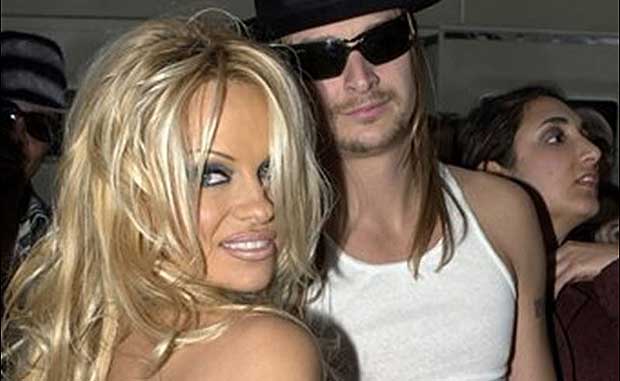 Shortest Celebrity Marriages Ever!
Some couples race to the alter, others race to their lawyers when the marriage turns bad. Then there are the celebrities who seem to live their lives above the speed limit and race their relationships into a casket in record time. What famous names come to mind when thinking about…
click here to read more
Advertisement
Kanye West is keen to have more children. The 38-year-old rapper is father to two-year-old daughter North and four-month-old son Saint with wife Kim Kardashian. Kardashian suffered from the serious condition placenta accreta during both of her pregnancies and was apparently warned by doctors following Saint's birth that conceiving again would be very dangerous.