Kate Hudson and Nick Jonas' Cosy Dinner Date
Entertainment
| |
Advertisement
Now the duo has once again reignited relationship claims as they were seen together at Carbone restaurant in Soho. Both appeared dressed down for the evening, with mother-of-two Hudson opting for a sheer purple shirt and bell bottomed jeans, while "Jealous" singer Jonas wore a button down green shirt with dark jeans and a black jacket. Jonas and Hudson have both addressed rumors of a romance in the past, with Jonas insisting in a recent interview with
Complex
that he is "very much single." However, when questioned about the nature of his relationship with Hudson, Jonas refused to be cornered about whether he and Hudson had been intimate. "Out of my best effort to respect her and her privacy, I'm not going to say if we had sex or not," he said. "But we did have a beautiful connection. Even now I have so much admiration and respect. She's amazing." Hudson has done little to dispel claims that there's something going on between her and Jonas, giggling her way through a recent interview when she was questioned about the friendship. But she did tell
InStyle
earlier this year that she was fed up of being romantically linked to every man she is pictured with. "It really feels like high school," she said. "I can't say hello to anybody without (people speculating we're together). I don't comment when I'm single because some of them are right, some of them are wrong. But I end up with everybody anyway! I've been linked to every one of my brother's best friends. We're going to do a coffee table book of all of my 'mystery men.'" Last month, Hudson was linked to football star J.J. Watt after the pair were seen out for dinner together.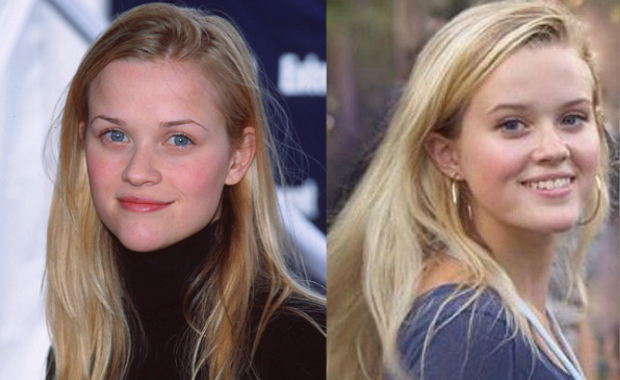 Celebrity Kids Who Look Identical to Their Famous Parents
We've all had friends who have kids and invariably say, "Doesn't little So-and-So look JUST LIKE ME!" And you nod your head and smile and say, "Yes, of course, that's great!" even though you don't really see it yourself. The key difference between your dopey friends and these particular kids is…
click here to read more
Advertisement
Kate Hudson and Nick Jonas met up for dinner in New York on Sunday night. The 37-year-old actress was first linked to the 23-year-old singer last September, before the pair fueled romance rumors again when they were spotted on a skiing trip with a group of friends back in January.