Kate Upton Debuts Engagement Ring at Met Gala
Entertainment
| |
Advertisement
And the blonde beauty admits to
E! News
the happy couple has been hiding the engagement news since last month, shortly before Verlander went back to work for the Detroit Tigers. "I'm really excited," she said. "He asked me right before (the baseball) season started so we've been keeping it on the down low for quite a while. So I'm excited to finally be able to share it with the world!" Upton also revealed she is in no hurry to walk down the aisle and become Mrs. Verlander, adding, "We are enjoying the engagement period." Upton and Verlander met while shooting a video game commercial in 2012, and have been dating on-and-off since 2013. She's clearly smitten with her man, recently telling
E! News
, "We're very open with one another and we're each other's best friends. He's definitely my best friend, so I think that helps a lot." The supermodel went solo to the Costume Institute Gala Benefit, aka the Met Ball, because her new fiance was hoping to lead his Tigers to a sixth successive victory against the Cleveland Indians in Ohio, but she had plenty of other big names to keep her company, including co-chairs Taylor Swift and Idris Elba, Sarah Jessica Parker, Kerry Washington, Selena Gomez, Emily Blunt, Nicole Kidman, Colin Farrell, Alicia Vikander, Zoe Saldana, Katie Holmes, and Katy Perry.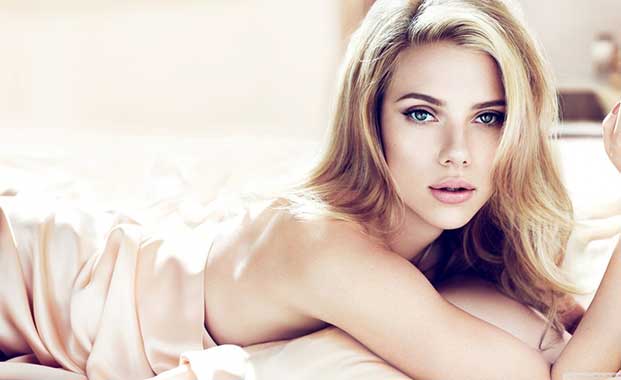 The Most Beautiful Women in All of Hollywood
Each year, People magazine chooses one woman as its "Most Beautiful Woman" in the world - like 2015's star, Sandra Bullock. While certainly some might disagree with choosing Bullock, she has continued to outshine the competition both onscreen and off. The accolades were well deserved. But it got us thinking. How…
click here to read more
Advertisement
Supermodel-turned-actress Kate Upton is officially off the market after revealing her engagement ring at the Met Gala on Monday night. The 23-year-old stunner was one of the many celebrity guests at New York's annual fashion bash, but all eyes were on the massive diamond ring on her left ring finger, custom designed by her fiance, baseball star Justin Verlander.