Kelly Clarkson Gives Birth to a Son
Entertainment
| |
Advertisement
Our little baby boy has arrived!! Remington Alexander Blackstock was born 4/12/16 & he is healthy & we couldn't be happier or more in love!

— Kelly Clarkson (@kelly_clarkson) April 14, 2016
Clarkson revealed in August last year that she was expecting her second child with Blackstock, during an emotional performance at L.A.'s Staples Center. Clarkson and Blackstock tied the knot in Tennessee in October 2013 after two years of dating, and welcomed daughter River Rose in June 2014. Blackstock, 39, is also dad of daughter Savannah, 14, and son Seth, 8, from a previous relationship. A heavily pregnant Clarkson, 33, appeared on TV just last week, in a pre-recorded performance for the final of
American Idol
, the TV talent show which launched her career in music. She was warned by doctors earlier this year not to attend both an
Idol
show in February and the Grammys as she had been experiencing a difficult pregnancy, so the "Since U Been Gone" singer opted for the TV talent show over music's big night. She then taped a second performance which aired for the program's big finale. Clarkson also previously admitted this will be the last time she's going through the pregnancy process since the journey has not been an easy one for her. "Oh, no, we are done," the pop star told Australia's KIIS FM radio station. "Oh good Lord, yes, I can't be pregnant again. This will be our number four total, so we're good… Honestly, the first one was really rough, and I was like, 'Oh, it can't happen again,' and no, it happened, like, way worse this time." Clarkson revealed she suffered from hyperemesis gravidarum, a condition which results in severe nausea, vomiting, weight loss and dehydration.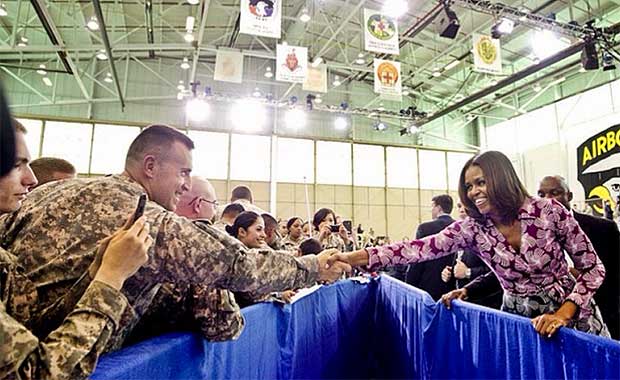 From Tradition To Vacation, See How Some Stars Celebrate Thanksgiving
Each year, millions set out over the road, through the air, or on a boat (probably) to visit their loved ones to celebrate all they are thankful for. Our favorite stars and celebrities, while the cynical might think they're thankful for only their bloated bank accounts and lavish lifestyles, really…
click here to read more
Advertisement
Singer Kelly Clarkson has given birth to her second child. The pop star announced via Twitter on Thursday that she delivered her baby boy on Tuesday. Clarkson and husband Brandon Blackstock have named their son Remington.