Kesha's Legal Case Against Dr. Luke Rejected
Entertainment
| |
Advertisement
Dr. Luke denied all allegations and filed a countersuit against the 29-year-old and her mother. While that case still rumbles on, Kesha scored a day in court back in February as she fought to end her contract with Sony, which she claimed forced her to work exclusively with the man she had accused of abusing her. After being told she must honor the agreement, Kesha's attorney, Mark Geragos, compared the situation to "slavery" and filed an appeal last month, claiming the contract was too restrictive. Dr. Luke challenged his former protege's take on her contract, and on Wednesday, a New York state judge sided with him and Sony, rejecting all of Kesha's statements. The judge refuted the slavery claim as Sony had promised to line up other producers for the singer to work with instead of Dr. Luke, reports TMZ. The star had also argued she was the victim of a hate crime, another statement the judge shot down. "Although (Luke's) alleged actions were directed to Kesha, who is female, (her claims) do no allege that (Luke) harbored animus toward women or was motivated by gender animus when he allegedly behaved violently toward Kesha. Every rape is not a gender-motivated hate crime," Judge Shirley Kornreich said. The judge's words mirror those of Dr. Luke, who issued a statement through his spokesperson to
Rolling Stone
on Sunday. "The Court repeatedly stated Kesha is already free to record without Dr. Luke, and that she had not presented any facts supporting her claims," it read. "That's because all the evidence – including Kesha's own videotaped sworn testimony – show her allegations are false." "The only thing Kesha is not free to do is to continue to lie about Dr. Luke through publicity stunts and outrageous smears, ignoring the fact that by her own free will she went to work and entered into new contracts with Dr. Luke years after this 'incident' supposedly happened." Kesha has yet to comment on the latest development in her lawsuit.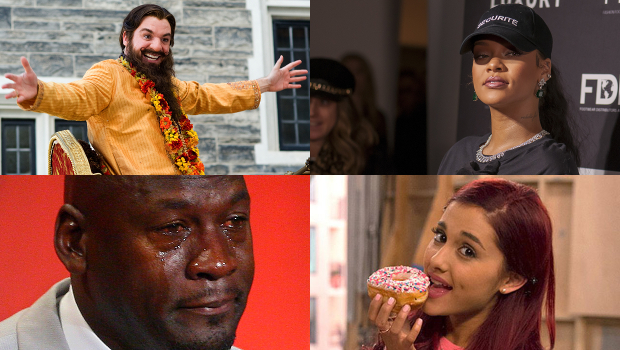 These 20 A-List Celebrities are Actually Real Jerks!
Celebrities...you either love 'em or you hate 'em! But what if we told you all these celebrities were actually jerks? You might wind up hating them, or perhaps hating them even more. From rich-as-hell cheapskates to seemingly-lovely scumbags, doing things from banning eye contact on production shoots to demanding a hostess bark like…
click here to read more
Advertisement
Pop star Kesha has never been a "Sony slave,"according to a judge. The "TiK ToK" singer has been embroiled in a lawsuit with the record label and former producer Dr. Luke since 2013, when she filed a claim he physically and emotionally abused her.