Kim Kardashian Hypocritically Promotes a Morning Sickness Perscription
Celebrity
| |
Advertisement
Kim Kardashian
, the reality TV star, told the audience during a question-and-answer session at the
Cannes Lions festival
in France in June 2015 that her Instagram account is "off limits" to brands hoping for promotion.
She added, "I can smell a mile away when something is not authentic… I just don't like it when people hold up similar products and post everyday about something different." However, Kim, who is pregnant with her second child with rapper Kanye West, showed that she is more talk than she is walk in her Instagram post from Sunday, July 19, 2015. Ironically, only a month after her "off limits" statement, Kim shared a picture of herself displaying a bottle of morning sickness medicine and added a caption that heavily promotes the product.
She writes, "Have you heard about this? As you guys know my #morningsickness has been pretty bad. I tried changing things about my lifestyle, like my diet, but nothing helped, so I talked to my doctor. He prescribed me #Diclegis, I felt a lot better and most importantly, it's been studied and there was no increased risk to the baby. I'm so excited and happy with my results that I'm partnering with Duchesnay USA to raise awareness about treating morning sickness." In response to Kim's Instagram, Duchesnay USA expressed their appreciation on their website writing, "We are proud that Diclegis helped her feel better during her pregnancy. Duchesnay USA applauds Kim for bringing greater awareness to nausea and vomiting of pregnancy, an often-downplayed medical condition, and for encouraging millions of pregnant women in America to talk to their healthcare professionals about safe and effective treatment options."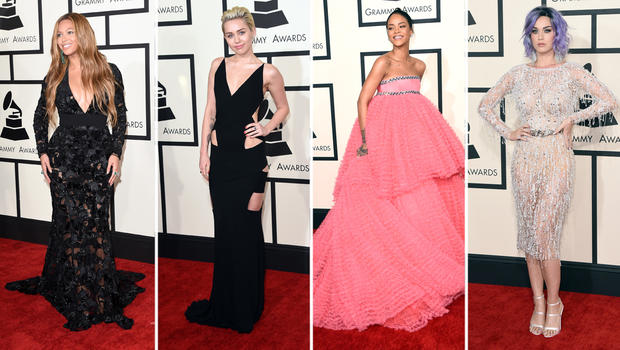 Must-See 2015 Grammy Awards Red Carpet Looks
The 2016 Grammy Awards will be held on February 15th and there is much anticipation to see what the biggest artists will be wearing. In the midst of award season, here is a recap of the must-see looks from the 2015 Grammy Awards!
click here to read more
Advertisement