Lakers' Nick Young Nearly Jason Pierre-Paul'ed Himself With July 4th Firework
Advertisement
Los Angeles Lakers player Nick Young had a close call on Independence Day after a firework exploded in his hand.
The basketball star was hosting a party at the Tarzana, California home he once shared with rapper Iggy Azalea, when the day turned into night and Young decided to light up the sky overhead.
The fun almost turned into a disaster, however, when the host picked up a firework, which had already been lit, and set it off while holding it over his head.
Video footage of the incident, posted by a guest on Snapchat, shows partygoers gasping as a smiling Young grabs the pyrotechnic device from the ground and proudly holds it up in the air – only to recoil as the firework explodes in his hand.
The clip was simply captioned, "Nick almost died." Luckily, the sportsman escaped unharmed.
A similar silly stunt cost American footballer Jason Pierre-Paul a finger, while seriously damaging another digit on Independence Day last year.
The New York Giants defensive end released a public service announcement warning others about fireworks safety ahead of the holiday weekend. In the advertisement, Pierre-Paul recounted the explosion which changed his life, and hammered home the warning message by showing off his mangled hand on camera.
Azalea dumped Young last month, a year after he popped the question, and on Thursday, the Australian took to Twitter to reveal the real reason for their break up, claiming she had caught her man cheating on her with multiple women.
Young, 31, subsequently responded to the 26-year-old's accusations by sharing his own thoughts on the situation on his Twitter page.
"If you perfect then be perfect," he wrote on Friday night. "I live in a world where ppl f**k up learn from it and move on …(sic)"
He then added: "That's life hate me or love me I'm still going to love life man (sic)."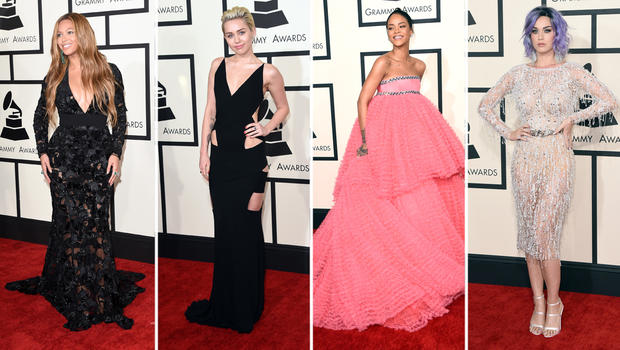 Must-See 2015 Grammy Awards Red Carpet Looks
The 2016 Grammy Awards will be held on February 15th and there is much anticipation to see what the biggest artists will be wearing. In the midst of award season, here is a recap of the must-see looks from the 2015 Grammy Awards!
click here to read more
Advertisement