Larger Than Life Dachshund Inspires Youngsters to Face Their Fears
Advertisement
Well, she's not really that big, but her owner Mitch Boyer writes that "like many dachshunds she thinks she's much bigger than she actually is." To capture Vivian's true personality, Boyer, an author and photo-illustrator, began making a photo series of Vivian in her "true size," where she stands above Boyer as they venture around their New York home. Through Boyer and Vivian's five years together, they moved around a lot – 10 apartments in four states and five cities. That's when the light bulb went off in Boyer's head. "No matter how many times you move, it's always difficult, especially when you're young," Boyer wrote on his
Kickstarter
page. "Every year, over 5.5 million kids between the ages 1 to 9 move to a new home, in the United States alone. It's scary to leave behind the home and people you love when you relocate. So we're making a photo-illustrated children's book about a dog who moves to a new city to help kids who are going through a similar experience." The author explains that in the book Vivian's move to the city frightens her and she runs away back to Albuquerque, but it turns out this comes with its own set of obstacles. Does Vivian reunite with her human? Does she make it back to Albuquerque? We'll have to wait and see. Boyer hopes the book can help any child deal with the sometimes "giant-sized changes" they often have little to no control over. To help get the book off the ground, Boyer set up his
Kickstarter
page to help fund a trip to Albuquerque to shoot photos for those portions of the book, production and printing costs, as well as finding Vivian a K9 companion, Lulu, who will act as Vivian's spiritual guide when she runs away. If you're like us, you'll want to see this book on store shelves soon, so head on over to the
Kickstarter
page to donate to the project today.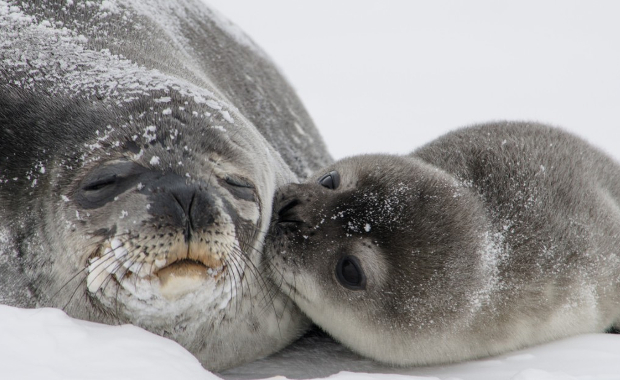 These Animals With Their Babies Will Melt Your Heart
There is something so precious about watching an animal mom or dad care for their young ones. Sometimes it seems as if animals deal with the same parenthood tribulations as humans, which makes watching their interactions all the more "aww" worthy. Some animals hold on to their young for as long…
click here to read more
Advertisement
When Vivian moved to New York City, she had to learn to adjust to the Big Apple. Moving to a new home can be difficult for anyone, and perhaps no one knows this better than young kids when they're forced to relocate with their parents. But Vivian isn't a young kid. In fact, she's not even human. She's a 5-year-old dachshund who's on a mission to help kids learn that moving to a new place doesn't have to be scary. Oh, did we mention Vivian's six feet tall?