Lena Dunham: not ready for marriage
Celebrity
| |
Advertisement
Just as soon as Lena Dunham, the creator and star of "Girls," hear about the Supreme Court ruling legalizing gay marriage across the country, she jokingly tweeted
Jack Antonoff
, her partner of three years, to "
get on it
."
.@jackantonoff Get on it, yo…

— Lena Dunham (@lenadunham) June 26, 2015
However, Dunham has now penned a reflective essay for The New Yorker magazine, in which she reveals Antonoff was less than enthused by the idea. Entitled "The Bride in Her Head," Dunham shared the drawing she penned in high school of her dream wedding dress via Instagram:
The actress writes, "Jack didn't text back, which is entirely unlike him, and it wasn't until I got home and looked him in the eye that I realized just how little the concept of marriage had been on his mind. Partly that's because we were busy, and the ruling caught him by surprise, and his politics were pure and not as self-interested as mine were starting to feel. But partly, I suppose, it's because, as a man, his entire life has not been shaped by a desire for, or a rejection of, a fluffy white dress." Dunham goes on to confess his laid-back reaction prompted her to think deeply about what marriage actually meant to her and made her wonder if she really was ready to head to the altar. She continues, "My desire for a wedding predated my ability to imagine any other kind of positive attention for myself, any other moment of triumph in my life. I didn't want to have a gallery opening, like my mom, or to perform surgery, like my aunt. A wedding would do the trick." But she concludes, "The fact is that wanting everyone to have the right to marry and wanting to be married are two very different things. Wanting eternal love and wanting a sit-down dinner with all of your family and frenemies (enemies disguised as friends) are different things, too. I have the professional luxury of wearing at least three fluffy dresses a year. One of them could be white if I wanted it to be. So, what gives? "But it turns out that what I was waiting for was not the chance to marry but the chance to think about marriage on an even playing field, in a world where its relevance is a little harder to question and its essence a little harder to reject."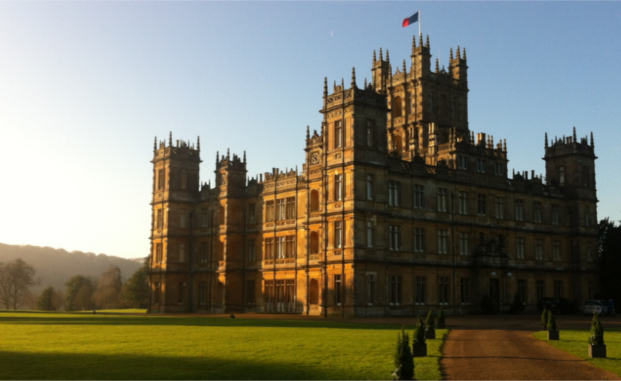 TV Show Locations You Can Visit in Real Life
Have you ever loved a TV show so much you wanted to sneak into the characters' world? Well you actually can! Here are some of the amazing sets that you can add to your bucket-list and visit in real life!
click here to read more
Advertisement