Lena Dunham Posts 'Titanic' Topless Selfie
Advertisement
Titanic
for a topless selfie on Monday night. The
Girls
creator stripped down for a selfie wearing just her necklace, like Kate Winslet's character Rose in the 1997 blockbuster, after attending the Council for Fashion Designers of America (CFDA) awards ceremony gala in New York City.
With just a strategically placed four leaf clover over her nipple to dodge Instagram's nudity policy, the actress and writer showed off her body and the bunny necklace she wore to accessorize the long discarded outfit. She captioned the post: "The necklace in its natural habitat. Good evening!" Earlier that night, Dunham had attended the star-studded event, where Beyonce was the recipient of the Fashion Icon Award, with the necklace's designer, Irene Neuwirth. The pair were pictured looking chic in their outfits, with Dunham pairing her quirky necklace with a pair of fluffy bunny heels and a handbag with her initials, "LD," emblazoned on it. It seems feminist activist Dunham, 30, was in a celebratory mood after learning Hillary Clinton had clinched the Democratic presidential nomination while at the event. She celebrated the news with actress pal America Ferrera, posting a video on Instagram of the pair giddy with excitement, which she captioned: "When you and your girl find out Hil won big and you happen to be all dressed up. Hey @hillaryclinton, @ame4ricaferrera & I couldn't keep our cool one bit."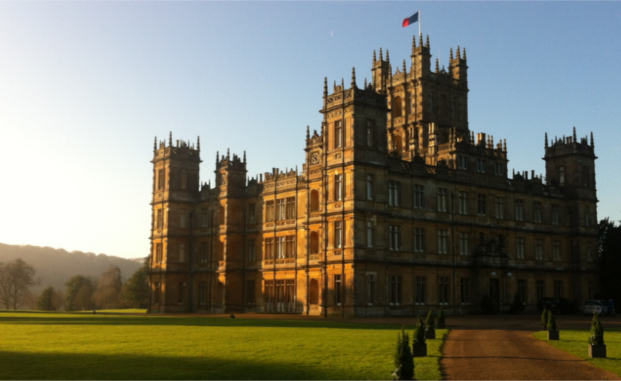 TV Show Locations You Can Visit in Real Life
Have you ever loved a TV show so much you wanted to sneak into the characters' world? Well you actually can! Here are some of the amazing sets that you can add to your bucket-list and visit in real life!
click here to read more
Advertisement
Lena Dunham took inspiration from movie classic