Life "Twirls On" for Kenya Moore
Entertainment
| |
Advertisement
Kenya first took to Instagram to share the news of her betrayal:
This didn't sit well with fans of both shows and of course required a statement from Ms. Patti Stanger, the Millionaire Matchmaker herself, who was responsible for setting Moore up with this now married man on her show. Fans everywhere were wondering – just how Stanger could get it so wrong? According to Stanger, Freeman was properly vetted and single when she matched him up with Moore as the show was taped last fall. In a statement to Extra, Stanger explained that Moore and Freeman "basically dated" and then, "they broke up… He met a new girl in January and he ended up marrying her. It was very fast." Stanger, who clearly has a reputation to protect here, was doing some damage control by eluding to the fact that perhaps the relationship wasn't all Ms. Moore publicly made it out to be, and that in no way would she ever match a client up with a married man or woman.
Was james single at the time of shooting? Yes he was! Did @KenyaMoore n james date yes! But only they know for how long and what happened!

— Patti Stanger (@pattistanger) May 15, 2015
It got a little awkward when Freeman's new wife Jaimi Gregory decided to speak on the issue, alleging that this was all another one of Kenya Moore's wacky publicity stunts. In a statement to RadarOnline, Gregory said that she met her now husband back in December. "We met on Match.com and three months later we were engaged. Then on Good Friday, April 3, 2015 we got married. We just knew right away that we were in love."
Poor Kenya Moore! But don't worry, this self proclaimed "gone with the wind fabulous," star will be just fine and back in the dating game in no time. In her own words, "life twirls on."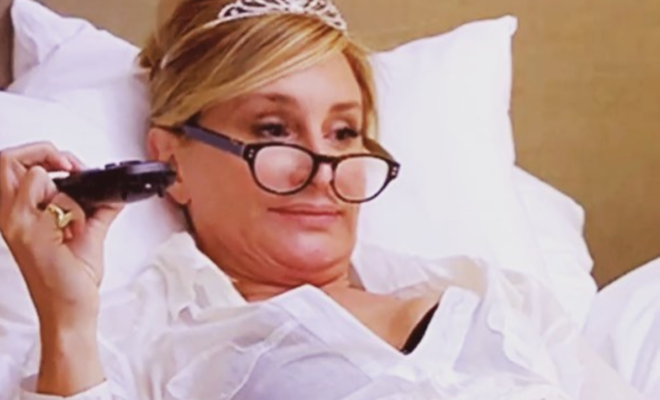 20 Most Outrageous Moments of the 'Real Housewives' Franchise
In 2006, television producer, Watch What Happens Live! host, and quasi-psychopath Andy Cohen realized that footage of filthy rich D-List celebrities fighting was an untapped gold mine. Thus: the mega-successful, hilarious, and absurd Real Housewives franchise. First came the Real Housewives of Orange County. Consequently, New York City, Atlanta, New Jersey, and Beverly…
click here to read more
Advertisement
Bring two hit Bravo TV reality shows together and what do you get? Somehow, even more electrifying drama… who knew it was even possible?! Leave it to Bravo TV to be somehow tangled up in a story like this. In an fittingly drama-filled turn of events, Real Housewives of Atlanta star and former Miss USA, Kenya Moore, has recently uncovered that the boyfriend she's been gushing about for months now, James Freeman, is married! What makes this even more interesting is that Ms. Moore actually met her now ex on another Bravo TV show, Millionaire Matchmaker. The revelation lead to a social media showdown!