Lil Wayne Hits Universal Music Group With Royalties Lawsuit
Entertainment
| |
Advertisement
In the legal documents obtained by
The Hollywood Reporter
, Wayne accuses executives at UMG and royalties trust SoundExchange of diverting profits into their own accounts as a way to repay themselves for the $100 million they advanced to the rapper under his label Cash Money Records, Inc., which is owned by UMG. "With Universal's knowledge of Lil Wayne's rights to partial ownership and profits from those artists, Universal and Cash Money entered into a series of agreements which, among other things, diverted Lil Wayne's substantial profits to repay debts of Cash Money," the lawsuit reads. "As a result, 100 percent of the profits that should have been paid to Lil Wayne as a result of his ownership of Drake, Nicki Minaj and Tyga records have been seized by Universal to repay debts that were neither incurred by nor were the obligations of Lil Wayne." According to the complaint, Wayne's Young Money Label, which he founded in 2005 in a joint venture with UMG execs, was designed to "manufacture, distribute, promote and exploit performances of new recording artists discovered by Carter and signed to the label." In the lawsuit, he claims their 2003 agreement states the label's profits would be divided nearly in half, but that has allegedly not been the case. Wayne is seeking at least $40 million in damages and overdue profits, as well as a "judgment declaring the parties' respective rights with regard to Plaintiffs' share of label performance royalties."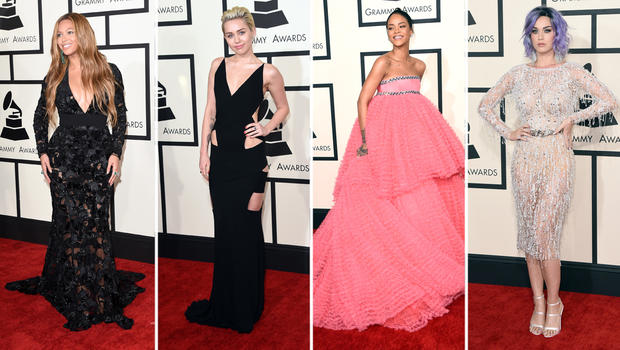 Must-See 2015 Grammy Awards Red Carpet Looks
The 2016 Grammy Awards will be held on February 15th and there is much anticipation to see what the biggest artists will be wearing. In the midst of award season, here is a recap of the must-see looks from the 2015 Grammy Awards!
click here to read more
Advertisement
Lil Wayne has hit bosses at Universal Music Group (UMG) with a lawsuit over allegedly failing to repay him on royalties made by his protegees including Drake and Nicki Minaj. The hip-hop star, real name Dwayne Carter Jr., and his attorneys filed a federal lawsuit in California on Monday, claiming he is owed millions in profits for discovering and mentoring artists such as Drake, Nicki Minaj and Tyga.