Little Girl Goes as a Hot Dog During Princess Week And Steals Everyone's Heart
Advertisement
The photos of Ainsley and her class were posted to Twitter and quickly went viral. #HotDogPrincess was even a top trend during the photo's peak. Internet users are praising Ainsley for her confidence and originality and even calling her a hero!
This is an even better picture. You're a hero, hot dog princess. https://t.co/mnNVMn7ZZ7

— Alexandria Neonakis (@Beavs) June 2, 2016
IN A WORLD FULL OF PRINCESSES, DARE TO BE A HOTDOG. Always be yourself #HotdogPrincess pic.twitter.com/10GRZtELTf

— Amy Avanzino (@AmyAvanzino) June 5, 2016
Be the #hotdogprincess you want to see in the world.

— badass superstar (@call_me_mitzi) June 4, 2016
The original photos of Ainsley as a hot dog princess were taken in May and were posted by Sarah Nativi and Grayson Lamontagne, her teachers from the dance school. "She loves princesses, but she wanted to be original and wear a hot dog costume instead," Lamontagne told
BuzzFeed News
. "She wore a princess costume underneath it and said she was a princess on the inside!" Lamontagne explained that she wanted to share the photos online to show how comfortable the 5-year-old is "in her own skin." "I wanted to share the pictures first of all because it was so innocent and cute, and also because I was so impressed with how confident a little girl could be with herself to just wear whatever she liked the best," she explained.
Ainsley's dad got in on the action also, tweeting that he could not believe his daughter went viral.
No parent is ready to learn that their daughter is trending… #hotdogprincess Best part is it was all her idea! pic.twitter.com/YBmUkRoj4y

— Brandon E Turner (@turnerbrandon) June 2, 2016
The costume was such a hit that Ainsley was invited to open the school's spring recital, dressed as hot dog princess of course.
Look who helped kick off the #hssod recital! Keep being yourself, #hotdogprincess pic.twitter.com/QNvNovwYMs

— Brandon E Turner (@turnerbrandon) June 4, 2016
"Her parents and I agree that it's a great message for young girls and they are, as I can imagine, very proud of Ainsley," Lamontagne shared.
In a world full of princesses, dare to be a hot dog ?? #hotdogprincess pic.twitter.com/6AHywcjopL

— Jillian Ackerman (@JillianAckerman) June 3, 2016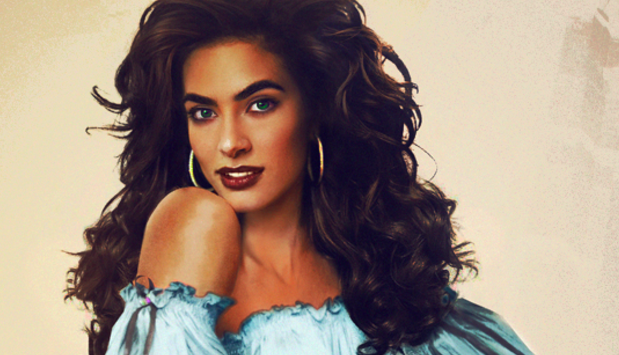 These Human Versions of Disney Princesses Will Leave You Breathless
The impressive Finnish artist Jirka Vinse Jonatan Väätäinen has gained a large following of late thanks to his seriously realistic makeovers of Disney's royal princesses. The series, simply called "'Real Life' Disney Characters," was done with "Digital Composting, Photomanipulation & Digital Painting," according to the artist's website. Watch as your favorite princesses go…
click here to read more
Advertisement
Sometime, in a world full of princesses you have to embrace your inner… hot dog? That is exactly what 5-year-old Ainsley did during princess week at her dance class at Holly Springs of Dance in North Carolina.