Loyal Dog Stays With Owner Stuck in Mud for Seven Hours
Advertisement
Tactical flight officer PC David Bazlinton was called in to assist the search in the unlit area from a helicopter. As the region was so muddy, Kay and his dog were discovered via a thermal camera. The camera was designed to detect heat sources and luckily for Kay, he and his dog were the only ones in the area. "He was completely covered in mud – covering his face as well as his body – and we would have struggled to find him without the helicopter," PC Clare Wayman said. She was directed by Bazlinton along with fellow PC officer Luke Allard. Although they couldn't free him, the officers was able to cover Kay with their jackets in the below-freezing temperatures. "I called for help, but nobody heard me and eventually I drifted off," Kay said in an interview with
ABC Australia
. "I wasn't optimistic about being found, but I wasn't panicking — it was too cold for that," he concluded. Eventually, Kay and Holly Blue were rescued and taken to a local medical facility. After his ordeal, Kay thanked the rescuers for saving his life. "It is marvelous to meet them and personally thank them for saving my life," Kay said. You can check out the thermal imaging video rescuers used below.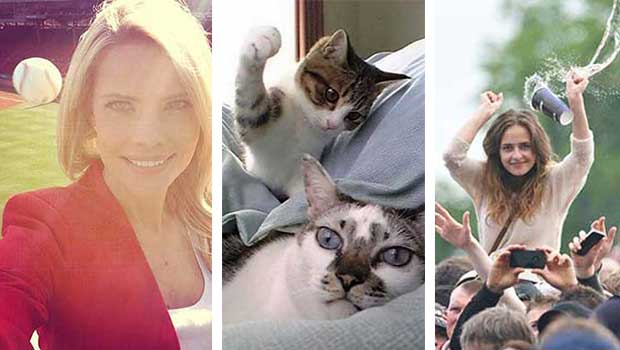 Imminent Disaster in 3...2...1...
Usually, when disaster strikes, it's the aftermath that we see. Nobody is paying attention before! But every once in a while fate would have it that the flash of a camera is more prescient than we realize and those moments before catastrophe are spectacularly frozen in time for us to marvel…
click here to read more
Advertisement
We all know that dogs can be incredibly loyal to their owners, but one trustworthy pooch is out to really drive home this point after remaining by his owner's side in a muddy bog for hours, despite below-freezing temperatures. 67-year-old, Martin Kay, was walking with his Black Labrador, Holly Blue, when he accidentally got trapped in mud in Suffolk, United Kingdom. When help failed to arrive, Holly Blue stood by his owner for almost seven hours before help finally arrived.