Madonna and Guy Ritchie's London Custody Hearing Sealed
Entertainment
| |
Advertisement
Madonna, 57, has pursued legal action in both the U.K. and the Big Apple, where earlier this month, Manhattan Supreme Court Judge Deborah Kaplan urged the two sides to find an amicable solution for the sake of Rocco. That case was adjourned until June 1, while Justice Alistair MacDonald concurred with Kaplan's advice during a preliminary London hearing last week. Recent reports suggested the exes were nearing a settlement, but discussions during Thursday's meeting will remain a private affair after Justice MacDonald placed strict restrictions on the reporting of the matter due to Rocco's age. Madonna's attorney, David Williams QC, had previously told the court his client had launched proceedings in the U.K. under the Hague Convention on International Child Abduction, but had since had a change of heart and wanted to withdraw the petition to focus on the New York litigation, according to
The Guardian
. Ritchie, 47, was present for the hearing, but the "Material Girl" hitmaker did not attend the court session as she is currently in the midst of her Rebel Heart World Tour. Last week, she broke down onstage in New Zealand over her strained relationship with Rocco and declared her undying love for her wayward teenage son. "There is no love stronger than a mother for her son," she told the crowd. "And if I talk about him too much… I might cry." Fighting back tears, she went on to dedicate her rendition of "La Vie En Rose" to Rocco, adding, "I hope he hears this somewhere and he knows how much I miss him." Madonna and Ritchie previously agreed to have the singer raise Rocco in New York as part of their divorce settlement in 2008. The stars were married for eight years, during which they also adopted 10-year-old David Banda. The superstar is also mom to daughters Lourdes Leon, 19, and Mercy James, 10, while Ritchie has three young kids with his new wife, Jacqui Ainsley, who he wed in July.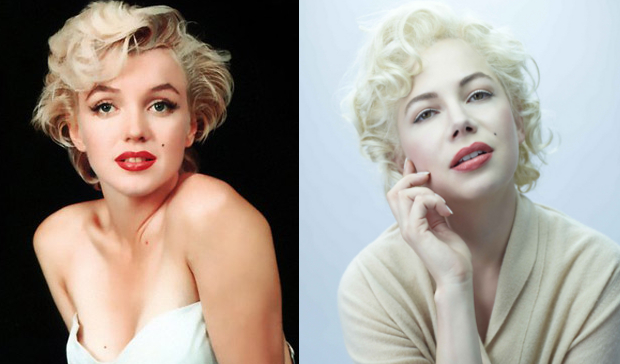 Side-by-Side Comparison of Actors and the Characters They Played
Each year in movies, actors will step into the role of a famous historical figure, from culturally significant individuals - like Nelson Mandela and Steve Jobs - to other celebrity icons - such as James Dean and Marilyn Monroe. These actors have the difficult task of transforming themselves into the real…
click here to read more
Advertisement
Developments in Madonna and Guy Ritchie's London custody battle have been sealed from public view. The British filmmaker returned to London's High Court on Thursday for the latest hearing in the case, after Madonna accused her ex-husband of effectively kidnapping their eldest son Rocco. The singer has not seen her 15-year-old boy since he refused to return to his mother in New York following a stay with his London-based father in December.