Man Builds Bionic Exoskeltons and Now Has Superhuman Strength
Advertisement
In a video for Facebook page Vocativ, Hobson demonstrates his designs as he bicep curls four cinderblocks at once (a total of 170 pounds), before moving on to cars and then a 1,500-pound pickup truck. Watch: According to Vocativ, the bionic leg suit is made from steel rods and pneumatic cylinders, which use air to elongate the leg pieces, allowing Hobson to lift the incredible weight. Hobson ultimately hopes the exoskeletons will be used to assist firefighters, search-and-rescue teams, or for medical personnel, according to Vocativ. For more, check out The Hacksmith YouTube page.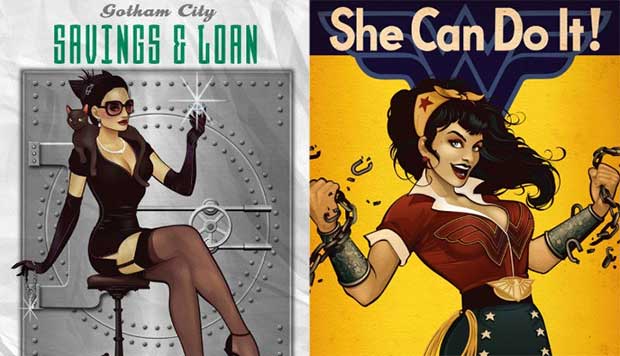 Check Out These Awesome Posters of DC Superheroines as Pinup Girls
Graphic designer Ant Lucia's depictions of DC heroines as pinup girls have been taking over the internet since they first appeared. In 2015, his illustrations even graced the covers of a few DC comics when DC announced they would be creating a series called DC Bombshells and used Lucia's art…
click here to read more
Advertisement
It looks like Iron Man is leaping out of the comics and into real life. Engineer James Hobson, who runs the popular YouTube channel The Hacksmith, has spent the last two years building exoskeletons that allow him to lift incredibly heavy items, things not normally seen outside the world of strongest man competitions – or superhero movies.