Mariah Carey Sets the Record Straight on Wedding Rumors
Entertainment
| |
Advertisement
There have been wild reports about the plans for their nuptials, but as she appeared on
Watch What Happens Live
on Tuesday night, Carey set the record straight on one claim in particular. When asked by Andy Cohen about the allegations she was planning to have endangered species included as part of her circus-themed wedding, insisting: "No, that really made me mad. These people really want to tell me I want endangered animals at my wedding? I mean, I have several dogs. I'm such an animal lover and such an advocate for animals that I'm like, really, that's what I'm going to do, have like endangered species? Should I make coats from them all? What else should we do?" Cohen also asked Carey about rumors that she and Packer are not planning to have a prenuptial agreement in place ahead of their wedding, to which the singer quoted Kanye West's hit track "Gold Digger" and answered: "We want prenup! We want prenup!" Carey displayed her diva side for her appearance on the show, arriving late and causing Cohen to struggle to fill the show before her arrival. She also demanded that he switch seats, so that she could sit in his chair to show off her "good side." "Sometimes I like this side better and sometimes I like that side better…it depends on the lighting," Carey said after finally arriving, offering no apology for her tardiness. Among the other topics of conversation on Cohen's show was her famous comment about Jennifer Lopez in which she had said: "I don't know her." However, Carey insisted she has no idea why people are so fixated on that, and admitted she has never properly had a chat with the singer. "Apparently I'm forgetful," Carey laughed. "But if I never had a conversation with you I would say I don't know her." As well as her own successful singing career, Carey imparted her wisdom on other hopefuls as she appeared as a judge on
American Idol
for just one season in 2013. When the program came to an end earlier this year, bosses showed a goodbye montage, but Carey was noticeably absent. "I was heartbroken that I couldn't be there," Carey said, somewhat sarcastically. "I was at home crying, Andy what am I supposed to do when these things happen?" During her fun-filled appearance on
Watch What Happens Live
, Carey also revealed she is desperate to get back into the studio to record new music, and is also keen to collaborate with Beyonce on a track in the future.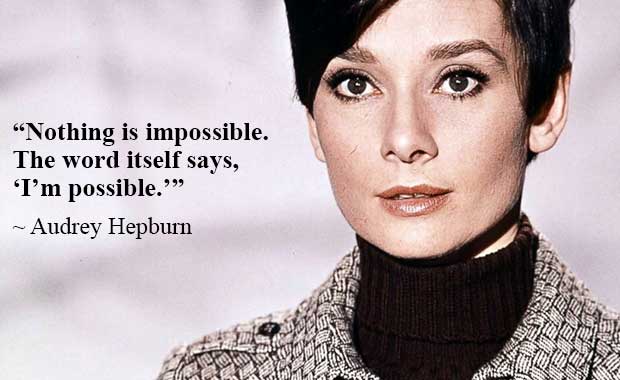 Celebrities Most Inspirational Messages to Fans
Life can be very unpredictable. Because of that, it's not a stretch to say that everybody has a low point at some point. No one knows this better than celebrities. Really. Hear us out. It's easy to forget that before the fame and fortune, they too struggled to make ends meet, to pay…
click here to read more
Advertisement
Mariah Carey has slammed rumors she is having a circus-themed wedding. The 46-year-old singer is engaged to Australian billionaire James Packer, who popped the question with a 35-carat engagement ring in January after less than a year of dating.