Marvel Movie Head Confirms Studio 'Committed' to Black Widow Solo Film
Advertisement
Captain America: Civil War
smashes into theaters Friday with an
overwhelmingly positive
critical consensus behind it, Marvel Studios isn't sitting idly by and just soaking it all in. The studio is seemingly ready to move on to the
next big adventure
and confirmed one hero we've seen in numerous films will likely find herself in a solo movie very soon. In an
interview
with Deadline, Marvel Studio's head Kevin Feige confirmed they are "committed" to a solo Black Widow movie, with Scarlett Johansson reprising her role to delve into the character's rich history.
When posed with a question from Deadline over what hero out of Falcon, Hawkeye, Black Widow, and War Machine was most likely to get their own film, Feige responded:
"We've announced the next nine movies, ten counting Civil War, through the end of 2019. Where we go beyond that are ongoing discussions that we'll focus on in the next few years because we have a lot to do before then. Of the characters that you've just mentioned I would say certainly the one creatively and emotionally that we are most committing to doing is Black Widow. "We think she's an amazing character. We think Scarlett Johansson's portrayal of her is amazing. She's a lead Avenger and has amazing stories in her own right to tell that we think would be fun to turn into a standalone franchise."
While Marvel's movie slate is packed to the brim through the next three years, because Black Widow is already familiar with movie audiences, it might not be out of the question to squeeze another movie in, or perhaps replace the
recently cancelled
Inhumans
film with a solo Black Widow one. For now, you can see Johansson in
Civil War
beginning today, May 6. Marvel will look to cast some more box office magic when
Doctor Strange,
starring Benedict Cumberbatch, hits theaters on Nov. 4.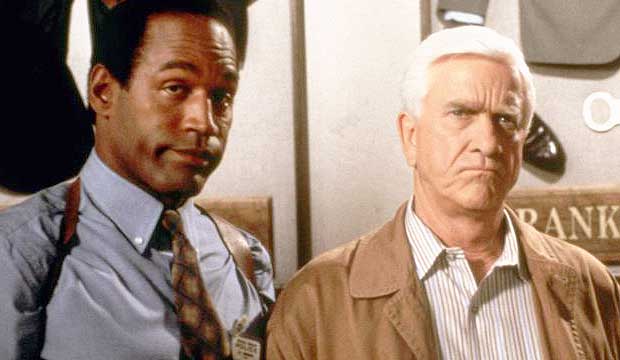 11 Athletes Who Tried To Win in Hollywood
Some stars are amazing athletes. Some sports stars are captivating actors. Very few stars are both. Let's take a look at 11 brave souls who tried to master both sport and screen. They may have been winners on the field or in the ring, but most certainly couldn't conquer the silver screen.
click here to read more
Advertisement
As