Meet Sam, the 'Dancing Barista' With Autism Dancing Into Everyone's Heart
Advertisement
However, Chris Ali, the manager at a local Starbucks saw something in Sam and decided to give him a chance, and boy did that chance pay off. "In that moment, my life changed… my whole world changed," Sam told Ellen DeGeneres on her show recently. From Sam's autism comes his movement disorder, which makes it hard for him to keep his body still. Ali suggested that Sam channel his movements into dance. After a lot of hard work, Sam is excelling at his new job thanks to Chris' dancing suggestion. The dancing helps Sam to focus on the orders and the customers, making it easier for him to concentrate on making the drinks. "It was something that kind of came along. Sam is a great character and he loves to dance," Ail told
CTV News
. "Bringing dance to his routines at work really helped focus on settling down some of his movement disabilities he's had." A customer took a video of Sam at work dancing behind the counter. The video about his awesome story was quick to go viral and even touched the heart of Ellen DeGeneres. Check out the interview with Ellen below. Like any classic Ellen moment, she surprises Sam with the trip of his dreams. Get ready for some happy tears!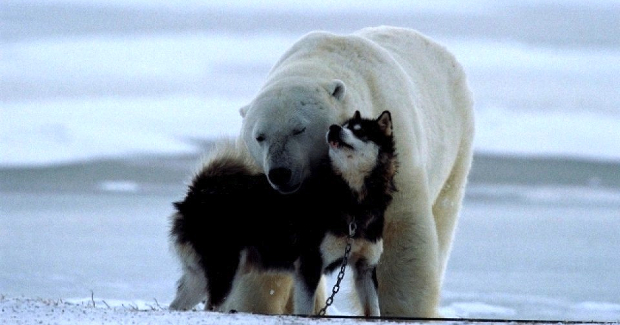 Unlikely Animal Friendships That Will Make Your Day
As humans, we like to believe animals feel compassion and empathy the same way we do. That's why whenever a story of an animal risking its life for another or exhibiting a human-like behavior comes to light, it instantly goes viral. Sometimes these behaviors, while cute, are not exactly what they…
click here to read more
Advertisement
Get ready to smile. About a year ago Sam, a teenager from Toronto with autism, never imagined that he would get a job as a barista. He wanted the opportunity to work and live his life like the average person, yet nobody would take the risk and give him a job.