Meet Tovala, a Smart Oven About to Revolutionize Home Cooking
Advertisement
The smart oven includes a barcode system where meals are scanned and the perfect settings are put into place. All of the meals come prepackaged either from Tovala's pre-set recipes or from the crowdsourced recipe platform using the Tovala app. According to
Business Insider
, Tovala is basically a "Keurig for food." The oven uses a combination of wet and dry heat to cook food precisely. Many different types of food can be cooked at the same time, thanks to the barcode technology. The technology will give the oven specific instructions on how to cook the food, interchanging between boiling, baking, and steaming. "It's more efficient and it's healthier," David Rabie, Tovala's founder and CEO, shared with
Wired
. "There's no microwave element, and we were very clear about not including that. But you can do things like reheat with steam. We have a simple reheat button on there that combines steam and dry heat. You put rice in, and it doesn't dry it out." Each order of pre-packaged food can feed four to eight people and are 400 to 800 calories each. In the works at Tovala is a recipe library that will include meals for people with dietary restrictions such as paleo, vegan, and gluten-free diets. Six different meals will be available on a weekly basis. The first prototype is available on
Kickstarter
, where it has already doubled its $100,000 goal. Early supporters will be able to buy a Tovala for $199. The founders are hoping for a $349 retail price. While it may seem a little pricey, it is a fraction of the price for what professional chefs are using. "Our goal is to sit on every countertop in America and bring fresh food to everyone," explained Rabie. Check out the smart oven in action below!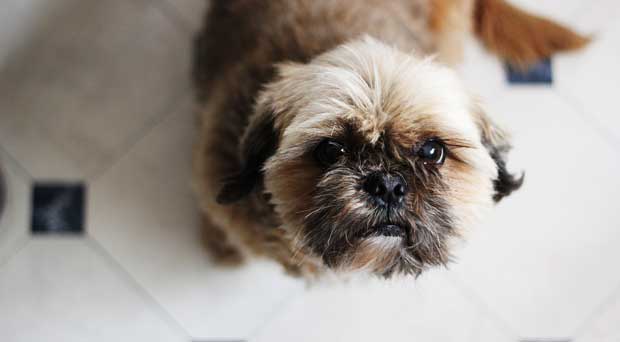 Your Dog's Bad Habits and How to Fix Them
Do you have a bad pooch? Is your puppy's naughty behavior starting to get on your nerves? Well for starters, there is no such thing an ill-intentioned dog. Animals are conditioned to react to stimuli in certain ways for the sake of survival. Nonetheless, it is exasperating to have your…
click here to read more
Advertisement
A new countertop combination oven is ready to turn every family dinner into a 30-minute meal. Tovala, the smart oven, is the cheaper alternative to a professional combination oven and much different than the microwave already in millions of homes around the world. The oven includes features that will bake, boil, and steam meals in different temperatures ranging up to 550 degrees Fahrenheit with a 10- to 30-minute cook time.