Meet Transnistria: A Country That Doesn't Exist
Advertisement
When Moldova broke away from the Soviet Union, they took Transnistria with it. However, the people of Transnistria didn't feel at home in their new country since they were mostly all Russian and Russian speakers. Therefore, they sought independence and to remain a part of the Soviet Union. A war was fought with Moldova which ended in a ceasefire. By that time, however, the Soviet Union was no more and Transnistria had no where to go. Moldova granted Transnistria a great deal of autonomy, but the dispute has never been fully resolved. The people of Transnistria have pride in their strip of land, with its own flag and coat of arms, but they also fear for its future. Justin Barton, a photographer who visited, told
Wired,
"It's quite tragic." "There are a lot of people who are very patriotic, but there are also a lot of other people just caught in the situation. And they're amazingly isolated," he said. In return for being patriotic for all things Russian, Russia provides them with free gas, troops, and even pays the residents' pensions. But for some reason Russia won't recognize the place and neither will Moldova. Thomas de Waal, a British journalist told
Wired
, "The most likely future is either more of the same—an unrecognized status and shadowy semi-statehood, or a confederation agreement with Moldova." Either way, the people of Transnistria want to preserve their homeland. While its future may be uncertain, the love and pride of its people is not.
'The Transnistrian Patriot' © @barton_justin #portrait #photography @LensCulture https://t.co/pnOU2sDTWO pic.twitter.com/XtWsbCEF8q

— Bram Penninckx (@bramfoto) February 17, 2016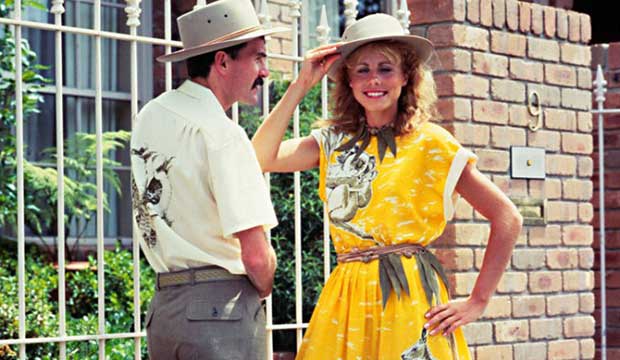 The Most Outrageous Olympic Uniforms Ever
The 2016 Summer Olympics in Rio de Janeiro are just around the corner and the world's greatest athletes are headed to Brazil (unless they're afraid of Zika). But before any country can win a medal, the games must begin. Every two years, the Opening Ceremony starts the games, and the…
click here to read more
Advertisement
Sandwiched between Moldova and Ukraine is a small strip of land known to locals as Transnistria. Transnistria isn't part of Moldova or Ukraine, but it has it's own government, currency, and military. However, you won't find it on a map because it isn't recognized as a country. Yet, to some 500,000 people, it is home. Transnistria, a name very befitting for the strip of land, did declare independence from Moldova in 1990. But the nation has remained in a kind of limbo ever since.