Melissa McCarthy to Receive MTV's Comedic Genius Award
Entertainment
| |
Advertisement
MTV bosses chose McCarthy as the winner of the Comedic Genius Award in recognition of her "bold and fearless comedic style" in films like
Bridesmaids
,
Spy
,
The Heat
,
Tammy
, and I
dentity Thief
, and her TV series
Mike and Molly
, while they have also taken note of her work behind the scenes. "Honoring Melissa McCarthy with MTV's Comedic Genius Award is exciting on so many levels," MTV executives announce in a statement. "It's the first time this award is going to a woman, which is fantastic." "We love Melissa for her performances but she also writes, produces and directs comedy, so this award is incredibly well deserved. The most exciting thing about Melissa is how brave she is; you don't want to miss her moment in the show." McCarthy already has two MTV Movie Awards to her name, after previously winning the Best Comedic Performance and Best Gut-Wrenching Performance for her breakout role in
Bridesmaids
. She will also have the chance to add another pair of accolades, for Best Comedic Performance and Best Fight, to her trophy cabinet after scoring the nominations for her turn in
Spy
. McCarthy isn't the only big name to land a special honor. Will Smith will pick up the MTV Generation Award in celebration of his Hollywood legacy. The 25th annual MTV Movie Awards will be hosted by Dwayne Johnson and Kevin Hart.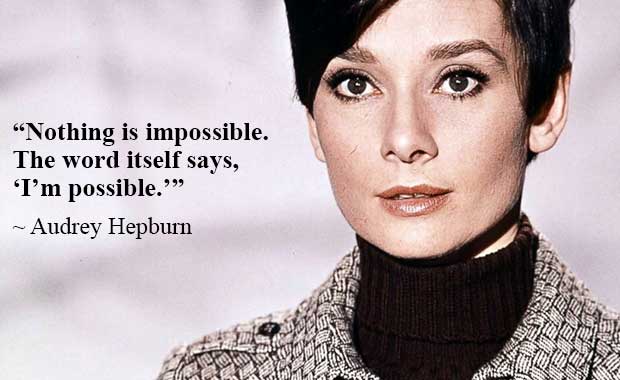 Celebrities Most Inspirational Messages to Fans
Life can be very unpredictable. Because of that, it's not a stretch to say that everybody has a low point at some point. No one knows this better than celebrities. Really. Hear us out. It's easy to forget that before the fame and fortune, they too struggled to make ends meet, to pay…
click here to read more
Advertisement
Actress Melissa McCarthy is set to be saluted as a Comedic Genius at Sunday's MTV Movie Awards. The star will become the first female recipient of the prize when she is presented with the accolade at the California ceremony, following in the footsteps of previous honorees Kevin Hart and Will Ferrell.